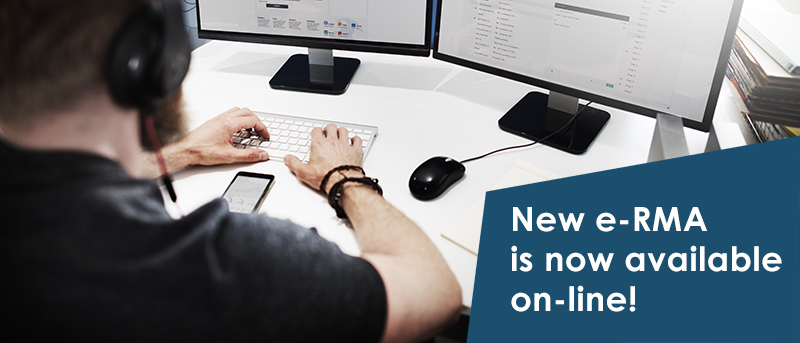 We are so pleased to announce
e-RMA for Poindus!
You can now submit your RMA request and monitor the status within a single system. In order to improve service quality and expedite RMA processes, Poindus releases the brand new e-RMA in September 2020. With e-RMA, customers can submit RMA request and check status in an easier way.
Check more information how it works.
Let's begin the new e-RMA by creating a new account at http://support.poindus.com/.
Once your account has been verified and activated successfully, you can experience our integrated service platform.