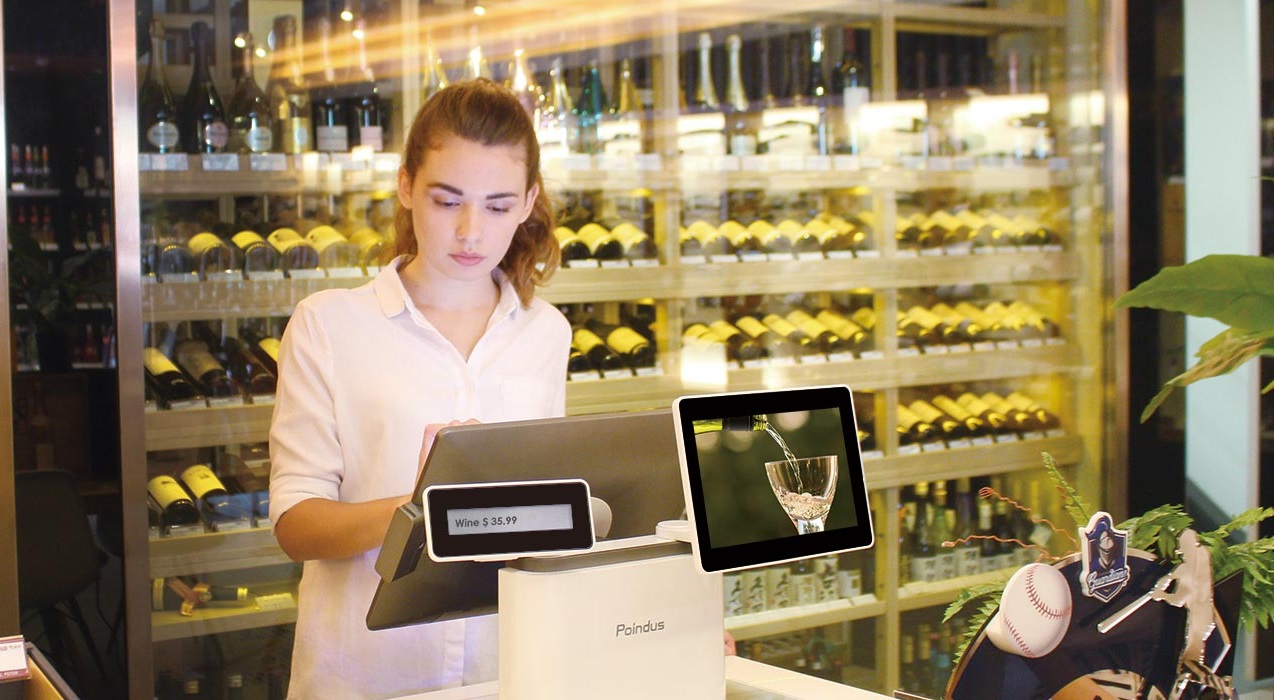 VariPOS 2 Series – Delivering robust reliability for mission-critical store operations
The VariPOS 2 Series has been designed to meet industry demand and has the ability to overcome any project limitations.  The functionality and flexibility of VariPOS allows System Integrators (SI) to implement VariPOS into virtually any retail or hospitality scenario.  VariPOS is built to stand up to the everyday wear and tear of retail and hospitality environments.
Power and Performance
VariPOS delivers consistent performance no matter how large or small your business is, and offers unique features providing scalable designs that help the business operate efficiently as the business grows.  Poindus solutions are designed for retailers who demand performance and versatility for maximum operational efficiency.  Retailers need to meet customer demands with fast, accurate transactions and VariPOS is our answer.
The VariPOS 2 Series is designed to overcome any project limitations, how?   Let's take a look a look at the range and see the unique features that differentiates VariPOS from the competition.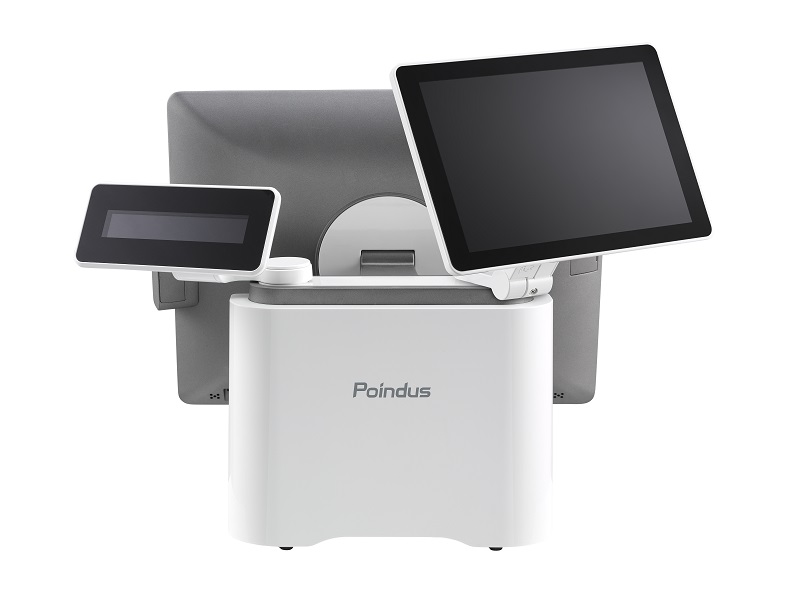 VariPOS 2 Series
| | |
| --- | --- |
| | |
| VariPOS 240 | VariPOS 250 |
| VariPOS 240 opens up a new scope of application possibilities with more power and performance in a fanless architecture combined with a sleek 14" widescreen display | VariPOS 250 brings power and performance for retail applications. A modularized design and an Ultra Slim Design 15" 4:3 Display.  The 250 also provides robust performance with Dual HDD for RAID redundancy |
| | |
| --- | --- |
| | |
| VariPOS 250i | VariPOS 250S |
| System integrators can overcome project limitations using the VariPOS 250i, Meeting multiple project specifications the customizable VariIO I/O Box has exceptional expandability with diverse connections for all your devices including Powered USB support for POS specific devices | The Dual Hinge Stand offers amazing flexibility and provides hidden cable management channels to organize maintaining an aesthetic look. When combined with the dedicated Poindus VariIO I/O Box the POS can easily be removed leaving the VariIO I/O Box and peripherals in place simply by disconnecting a single cable. |
The VariPOS 2 Series is retail hardened and designed for rapid deployment in the retail and hospitality sector and brings advances in design that fit most application scenarios. Poindus VariPOS provides the power and security features needed in a retail setting. The series has new design elements that are shared across the range like the new patented double hinge 2nd display and cross-compatible peripherals simplifying inventory for System Integrators. Poindus is aware of space limitations within the retail environment and have designed a range of POS that provides maximum flexibility.
Tangible Service Benefits with Quick Swap and Maintenance design, provides easy service for routine maintenance, significantly reducing engineer onsite visit time and simplifies end-user general care. The modular design allows fast upgrade or replacement for major components such as display, motherboard and SSD/HDD.
This proactive approach to servicing your technology improves equipment effectiveness and increases lifespan; by simplifying the service process for System Integrators maintenance can be completed quickly and efficiently.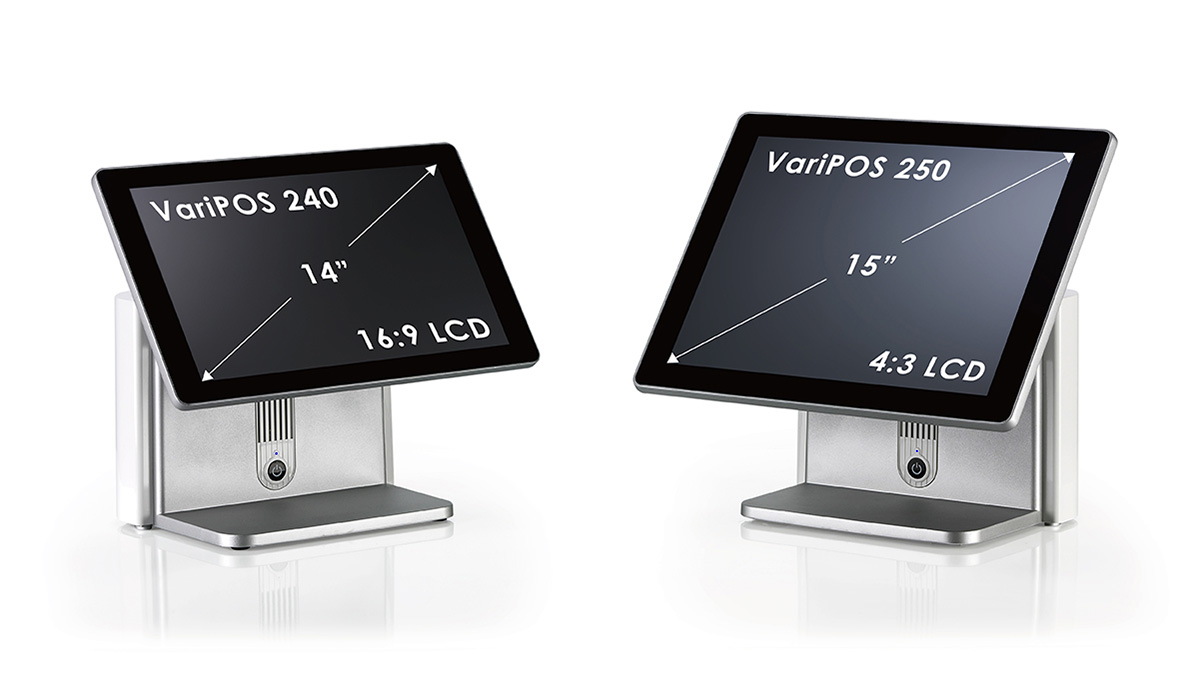 Quality commitment is foremost in the Poindus product development process. From concept and design and throughout the whole product lifecycle, we ensure the product continues to deliver and meet the operational demand. Poindus understands the needs of retailers and is focused on providing POS systems that are reliable, durable and can operate under extreme conditions and able to withstand extended use and extreme temperatures. Poindus Retail Systems are expandable and highly configurable allowing flexibility and easy implementation within the existing retail infrastructure.
Poindus innovation & design bring the latest POS technology to the Retail & Hospitality industry and works continually to ensure we meet the needs of global retailers. To find out more about Poindus and our VariPOS range of POS Systems visit www.poindus.com