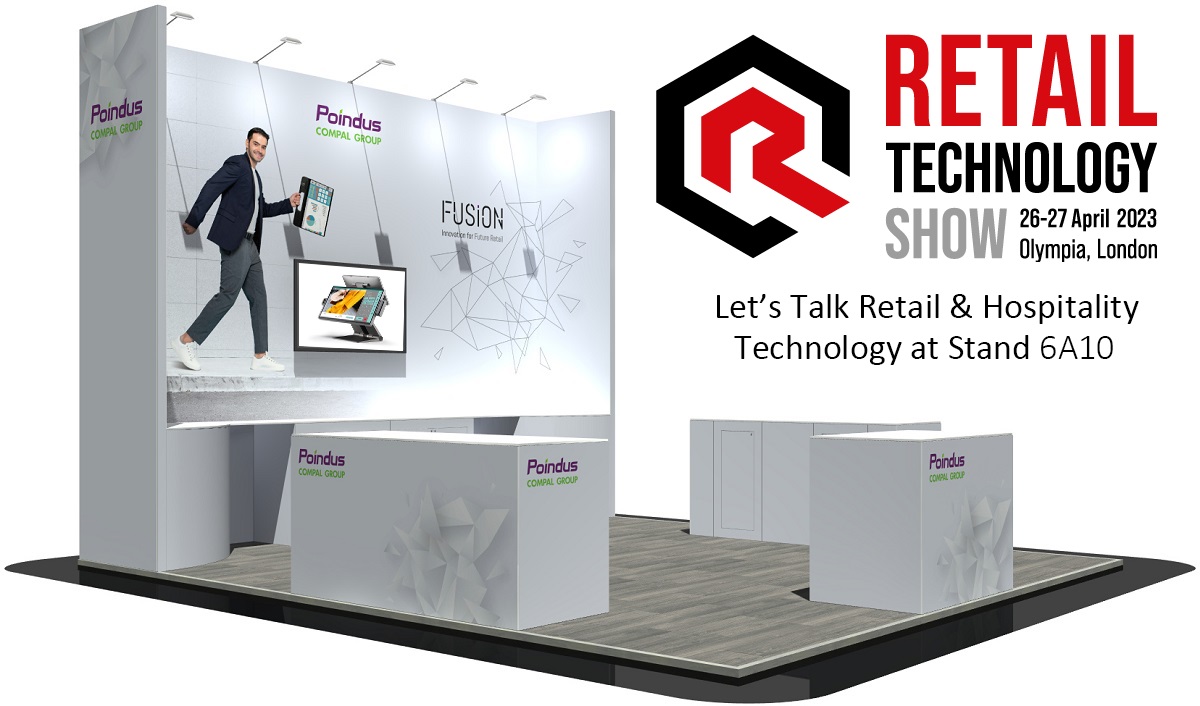 Meet the Poindus Team at The Retail Technology Show
The Poindus Team will be available to answer all your Retail & Hospitality technology questions at RTS2023.  We're showcasing our best EPOS/PPC, Display, Kiosk and Enterprise Mobility solutions, plus tablet protection & advanced mounting solutions.
If you missed Poindus at EuroShop 2023.  You can catch the team at Stand 6A10 –  The Retail Technology Show
26-27 April 2023
Olympia, London
Booth Highlight EuroShop 2023
Poindus UK Branch ensures responsive supply and support for a wide range of  Point of Sale EPOS Terminals, Touch screen Displays and Enterprise Mobility solutions. With a strong focus on UK markets and local knowledge, Poindus UK facilitates the supply of state of the art hardware specific to each industry sector and understands the unique local requirements; allowing us to meet and hopefully exceed partner expectations to achieve success.
Our Award Winning Industrial Design Team and manufacturing resource gives our strategic partners a competitive edge in the Retail, Hospitality and Industrial sectors.
Join  Poindus at The Retail Technology Show 2023 and see how our retail technology can transform your business