Share Critical Data at the Point-of-Care
The VariPPC 890 gives clinicians a security enhanced Panel PC (PPC) optimized for nurse stations & medical carts.  The display is certified Medical Certificates (CE: EN60601-1-2, FCC: Part 18, LVD: EN60601-1) and compliant for use near patients, staff and sensitive medical equipment.  The front Panel is IP66 rated to protect against water ingress and the panel is easily sanitizable with germicidal wipes.
VariPPC can provide healthcare providers access to relevant information and aids with medical collaboration directly at the Point-Of-Care Information is key to best care practices and patient engagement can be optimized with immediate access to information.
VariPPC 890 has been designed to support infection control protocols and purpose built with clinicians in mind.  VariPPC is a flexible technology that can be deployed in many healthcare scenarios and is designed to streamline patient care and optimize the flow of information for critical care.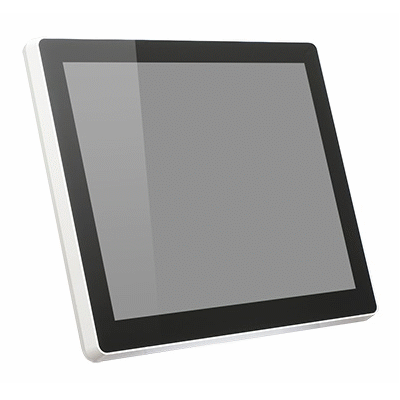 When technology means saving lives, you need a Panel PC that can adapt to your needs
Better care delivered through technology