Panel PC
Panel PC designed to thrive in harsh environments and fit into any scenario.
VariPPC 750/850/890
Series 15"/19"
Panel PC multiapplications
Full range of CPUs from Celeron J6412 to Intel 12th Gen. Core i3/i5
Écran plat tactile PCAP 15″ (gamme S) ou 19″
Option de stockage avec disque dur ou SSD en option
Panel PC à conception modulaire pour répondre aux exigences de plusieurs scénarios
Capots E/S avec 8 options de couleurs pour s'adapter à tous les environnements d'entreprise
Large connectivité périphérique : lecteur de carte magnétique, lecteur iButton, lecteur d'empreinte digitale, lecteur RFID, affichage secondaire 10,4″, châssis en aluminium élégant et robuste avec élimination de chaleur sans ventilateur
Gamme VariPPC
Panel PC tout-en-un montable
Poindus VariPPC, le premier Panel PC extra-plat 15″ pour des environnements exigeants qui nécessitent de la flexibilité dans l'organisation de l'espace de travail. Il libère l'espace avec de multiples options de montage (support, mural). Le capot E/S est disponibles dans 8 options de couleurs pour s'adapter à tous les environnements d'entreprise.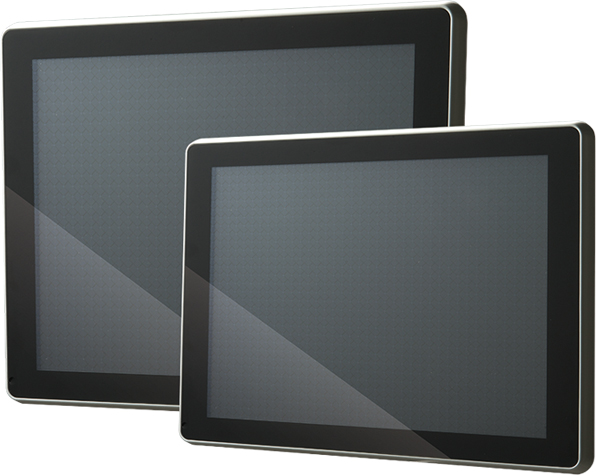 Gamme complète de processeurs Intel®
et écran protégé (IP66)

Intel avec Windows
12th Gen Intel Core processors offer TPM to protect IoT systems & supports Microsoft Windows platforms

Anti-éclaboussures IP66
Avec une protection complète contre les projections d'eau et contre la poussière (IP66), il est parfaitement adapté aux rigueurs des environnements de la vente au détail et de l'hôtellerie.
Extensibilité exceptionnelle avec
périphériques associés
Poindus VariPPC offre à la fois des solutions POS 15″ et 19″ et des solutions Panel PC. Interface E/S complète pour la vente au détail et l'hôtellerie pour répondre à tous les scénarios. Ce système est conçu avec une structure modulaire et est compatible avec une gamme complète de périphériques : lecteur de carte magnétique, lecteur iButton, afficheur VFD, lecteur RFID, lecteur d'empreinte digitale, etc.
Applications riches pour la transformation numérique
Le design l'emporte, les détails apportent la touche finale. VariPPC a une apparence élégante et répond à des exigences logicielles avancées pour des applications axées sur les performances. Grâce au montage VESA, il peut être positionné à n'importe quel emplacement requis. Dans la restauration ou dans la vente au détail, VariPOS compte à son actif de nombreuses réussites clients et une expérience éprouvée avec les installations exceptionnelles de nos partenaires.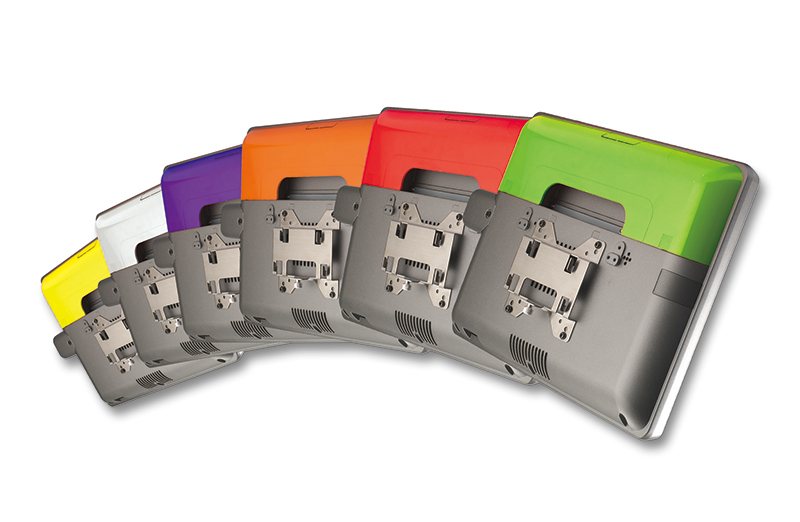 Fonctionnement fluide et
conception modulaire
Notre construction robuste peut gérer le stress des environnements de travail, ce qui garantit une durée de vie plus longue. Les conceptions modulaires fiables réduisent la complexité des déploiements et simplifient la maintenance. Nos solutions sont soutenues par notre réseau de distributeurs internationaux, éditeurs de logiciels indépendants, SI, VAR et revendeurs.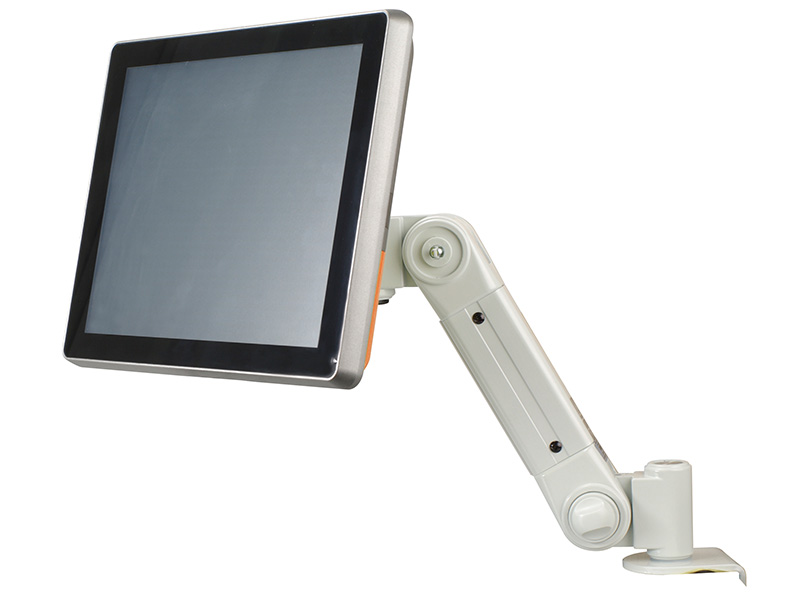 Specification
VariPPC 750 (PE24)
VariPPC 850 / 890 (PE26)
  Main Board
 
VariPPC 750 (PE24)
VariPPC 850 / 890 (PE26)
  Processor
Intel® Celeron® J6412  
Intel® Alder Lake-P Platform
i5-1235U
i3-1215U
  Chipset
CPU Integrated
  System Memory
1 x SO-DIMM DDR4 slot, 4GB RAM as standard.  Max. memory support up to 16GB.
1 x 8GB DDR5 SO-DIMM memory
(Max.support up to 32GB)
  TPM
Intel F/W
  Intel AMT
N/A
i5 CPU Only
  Display & Touch
  LCD Size

VariPPC 750/850:

  15″ 4:3 TFT LCD (LED backlight)

VariPPC 890: 

 19″ 5:4 TFT LCD (LED backlight)
  Resolution

VariPPC 750/850

:  15″ 1024 x 768 (4:3)
VariPPC 890:  

19″

 1280 x 1024 (5:4)
  Brightness
350nits
  Touch
True Flat Projected Capacitive Technology

  Storage
  HDD/SSD
1 x SATA III (2.5 ») or M.2 Storage (Option)
  Panel I/O    
  LAN Port
1 x Gigabit Ethernet by RJ-45
  USB Port
3 x USB 2.0, 3 x USB 3.1
  COM Port
3 x COM (COM 1/2: RG48 Support DC to 5/12v by BIOS Setting)
Default Setting is 0v, Com3: DB9
  Cash Drawer
1 x RJ11 (Support DC+12v or +24v (default)) port supports 2 cash drawers
  VGA
1 x DB-15 VGA Port
Power enable by BIOS setting (default disabled)
  Type C
1 x Type C
  Speaker
HD Audio, 2W Speaker x 2
  Power Switch
1 x power on/off button
  DC Input
1 x Mini Din 4P (DC+19v only)
 VariIO I/O Box & Expansion (Optional)
  Cash Drawer
1 x RJ-11 (Support DC +12V or +24V (default)) port supports 2 cash drawers
  LAN port
1 x Gigabit Ethernet by RJ-45
  USB port
2 x USB 3.0; 4 x USB 2.0
 Powered USB Port
 (Project Based)
2 x DC+12v Powered USB
1 x DC+24v Powered USB
COM Port
4 x RS-232 (jumper setting, support DC+0/5/12v, default setting is 0v)
 Type C
1 x Type C
OS Support
Windows 10 (64bit)  |  Windows 11 (64bit) (Option)
 Power Adapter (External Adapter)
Voltage:+19VDC, Std. 65 watt *PUSB will use 180 watt adapter
Voltage:+19VDC, Std. 90 watt
*PUSB will use 180 watt adapter
Compliance
Certifications
CE, FCC, LVD, RoHS
Material
Main Unit: Die-Cast Aluminum
Color
Main Unit: Space Gray / Black
Dimension
( W x H x D mm )

15″ – 370 x 300 x 236 mm ( POS ) / 370 x 287 x 55 mm ( PPC )

19″ – 446 x 363 x 276 mm ( POS ) / 446 x 377 x 70.4 mm ( PPC )

Environmental Conditions

Operating:  0°C ~ 40°C, 10% ~ 90% RH, non-condensing

Storage:  -20°C ~ 60°C, 10% ~ 90% RH, non-condensing

Optional Accessories  (Excluding VariPPC 890)
MSR  
ISO 3-Tracks Slim MSR USB Type
ibutton
ibutton  Dallas Key Reader,USB Type
RFID  
13.56Mhz USB Type 
Fingerprint
DigitalPersona U.are.U 4500 Module, USB Type
Scanner  
2D scanner, USB Type
Packaging  Carton
L460 x 300 x H510 mm
  e-Brochure and Datasheet (VariPPC)↓