Panel PC
Panel PC designed to thrive in harsh environments and fit into any scenario.
VariPPC Series 15"/19"
Multifunktionaler Panel-PC
Umfassende Palette an Prozessoren von Intel® Bay Trail J1900/Ivy Bridge Mobile i3 mit Lüfter-losem Design bis hin zu erstklassigen i3/i5-Geräten
True-Flat-PCAP-Touchscreen der S-Serie (15 Zoll)
HDD oder optionale SSD-Speicherlösung
Modularer Panel-PC für den Einsatz in unterschiedlichen Umgebungen
8 farbenfrohe I/O-Abdeckungen für sämtliche Geschäftsumgebungen
Umfassende Peripheriegeräte-Konnektivität – Magnetstreifen-Leser, iButton-Leser, Chipkarten-Leser, Fingerabdruck-Scanner, RFID-Leser und 2. Display (10,4 Zoll) mit stilvollem, robustem Aluminiumgehäuse und Lüfter-loser Wärmeableitung
TSE-Lösung (KassenSichV) -konform

VariPPC-Serie
All-in-One-Panel-PC mit VESA-Halterung
Die Poindus VariPPC ist die weltweit erste True-Flat-Panel-PC-Technologie mit 15 Zoll für geschäftige Umgebungen, bei denen Flexibilität am Arbeitsplatz entscheidend ist. Dank mehreren Montageoptionen (Standfuß, Wandmontage) ist es besonders platzsparend. Die 8 farbenfrohen I/O-Abdeckungen fügen sich in sämtliche Geschäftskonzepte ein.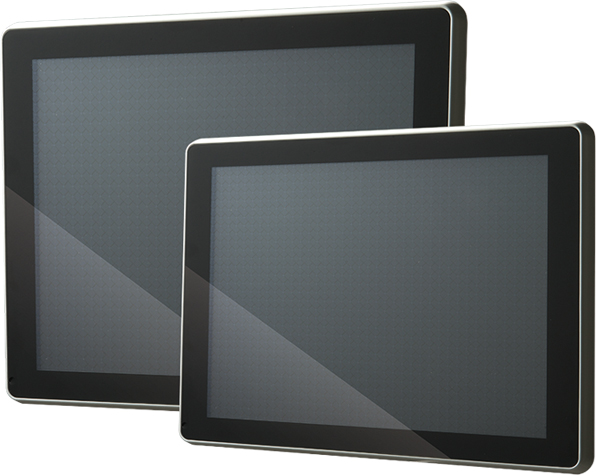 Volle Bandbreite an Intel® Prozessoren
kombiniert mit Displayschutz (IP66)

Intel Core i5 mit Windows
Die Poindus VariPOS mit 15 und 19 Zoll verfügt über eine Lüfter-lose Intel Bay Trail- und Ivy Bridge-Architektur und leistet dank Intel Core i5 erstklassige Datenverarbeitung.

IP66-Spritzwassersschutz
Durch die IP66-Schutzklasse ist das Gerät umfassend vor Staub und
Wasser geschützt und eignet sich somit ideal für den Einsatz in Gastgewerbe und Einzelhandel.
Herausragende Erweiterbarkeit durch
kompatible Peripheriegeräte
Die VariPPC bietet sowohl Kassensysteme und Panel-PC-Lösungen mit 15 und 19 Zoll. Es verfügt über eine komplette I/O-Schnittstelle für Gastgewerbe und Einzelhandel, das sämtlichen Szenarien gerecht wird. Das System basiert auf einer modularisierten Struktur und ist mit einer Vielzahl an Peripheriegeräten, wie Magnetstreifen-Leser, iButton-Leser, Fluoreszenzanzeige, RFID-Leser-Leser, Fingerabdruck-Scanner usw., kompatibel.
VariPPC 750

VariPPC 850

VariPPC 890

Umfassende Anwendungen für digitale Transformation
Das Design überzeugt, die Details machen den Unterschied. Die VariPPC verfügt über eine stilvolle Optik für fortschrittliche Software-Anforderungen und leistungsorientierte Anwendungen. Durch die VESA-Halterung kann das Gerät überall montiert werden. Ob in F&B-Betrieben oder im Einzelhandel – die VariPOS ist ein Erfolgsprodukt, welches sich bei unzähligen Projekten unseren Partnern bewährt hat.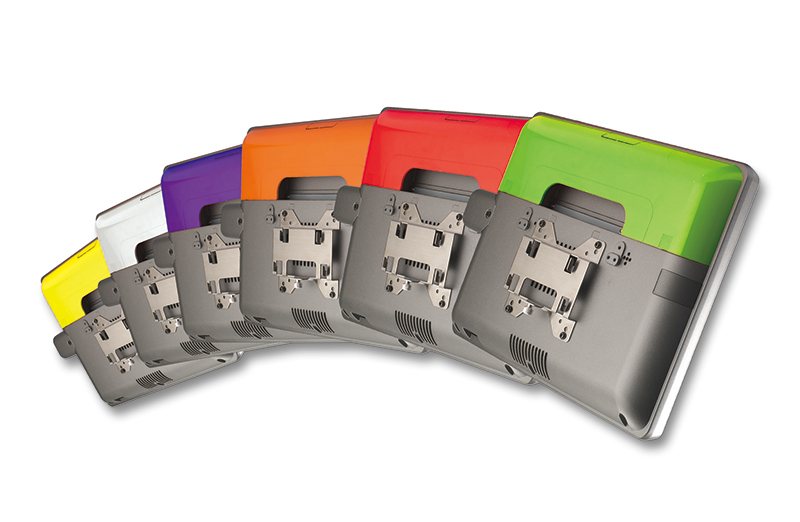 Nahtloser Service mit modularem Design
Unsere robuste Lösung wird den Anforderungen in stressigen Arbeitssituationen gerecht und bietet eine lange Lebensdauer. Durch zuverlässige modulare Designs können Auslieferungsprozesse, in Zusammenarbeit mit unserem Netzwerk aus internationalen Händlern, ISVs, SIs, VARs und Wiederverkäufern, weniger komplex gestaltet und die Wartung vereinfacht werden.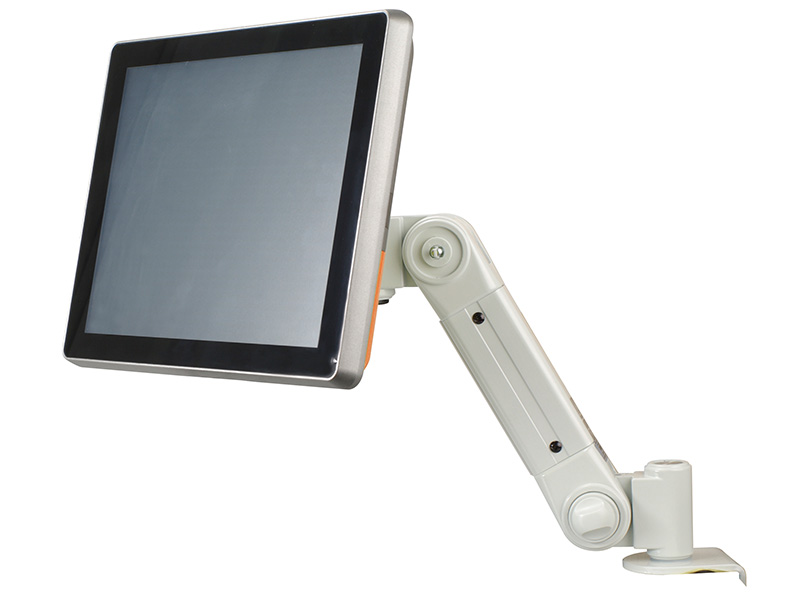 Specification
 

 VariPPC

  Model Name
  VariPPC 750、VariPPC 850、VariPPC890
  Main Board
  Processor

VariPPC 750:

Intel® Celeron J1900  2.0GHz , Cache 2MB

VariPPC  850:

Intel® Skylake Core i5-6300U 2.4 GHz up to 3.00 GHz, Cache 3MB

Intel® Skylake Core i3-6100U 2.3 GHz, Cache 3MB

VariPPC  890:

Intel® Skylake Core i5-6300U 2.4 GHz up to 3.00 GHz, Cache 3MB

Intel® Skylake Core i3-6100U 2.3 GHz, Cache 3MB

Intel® Skylake Celeron 3955U 2.00 GHz, Cache 2MB
*Celeron Project Only

  Chipset

VariPPC 750 、VariPPC  850、 VariPPC  890

CPU Integrated
  System Memory

VariPPC  750

1 x DDR3L SO-DIMM up to 8GB

VariPPC  850、VariPPC  890:

1 x SO-DIMM DDR3L 1600MHz, up to 8GB
  Display & Touch
  LCD Size

VariPPC 750、VariPPC  850:

15″ TFT LCD(LED backlight)

VariPPC  890:

19" TFT LCD(LED backlight)

Brightness

VariPPC  750 、 VariPPC  850、VariPPC  890 :

350nits
Touch Technology

VariPPC  750 、 VariPPC  850、VariPPC  890 :

True Flat Projected Capacitive Technology 
Resolution

VariPPC  750、VariPPC  850:

1024 x 768

VariPPC  890

1280 x 1024
  Storage
  HDD/SSD
1 x SATA (2.5") HDD or SSD
  I/O & Expansion
   DC Input

VariPPC  750 、 VariPPC  850、VariPPC  890 :

1 x Mini Din 4P (DC 19V only)
  Cash Drawer

VariPPC  750 、 VariPPC 850、VariPPC  890 :

1 x RJ-11 (Power Pin 12V or 24V(default))

Port Supports 2 Cash Drawer

  LAN port
1 x Gigabit Ethernet by RJ-45  (VariPOS 890: 2nd LAN Optional )
  USB port

VariPPC  750 、 VariPPC  850:

2 x USB 2.0 , 4 x USB 3.0

VariPPC  890 :

3 x USB 2.0 , 4 x USB 3.0
  COM port

VariPPC  750: 

3 x RS-232(COM1/2:DB-9,COM3:RJ48) w/ RI/5V/12V, selectable by BIOS (default is RI)

VariPPC  850、VariPPC  890 :

4 x RS-232 (3 x RJ48+1 x D89 Connector), COM 1/2/3 with DC 0V/5V/12V, Selectable by BIOS. Default is DC 0V
  Audio port

VariPPC  750、VariPPC  850:

N/A

VariPPC  890

1 x Line-out ; 1 x Mic-In
  PS/2 port

VariPPC  750 、 VariPPC  850、VariPPC  890 :

N/A
  LPT port

VariPPC 750、VariPPC  850:

N/A

VariPPC  890

1 x DB-25 Printer port
  VGA port

VariPPC  750 、 VariPPC  850、VariPPC  890 :

1 x DB-15 VGA port  Power enable by BIOS setting (default disable)
  Bus Expansion
1 x Mini-PCI-E Slot
  Power Switch
1 x power on / off switch button
  Speaker
HD Audio, 2W Speaker x 2
  OS Support
VariPPC  750

Win10 IOT 2016, Win8.1, Win7

  VariPPC  850 、VariPPC 890 :

Windows 10 IOT 2016 (64bit)
Windows 8.1 (64bit)
Windows 7 (32/64bit)
  Power Adapter

VariPPC 750

External adapter, DC Model:65 Watts, Voltage:+19VDC 3.42 Amax

  VariPPC  850

External adapter, DC Model:90 Watts, Voltage:+19VDC 4.74 Amax

  VariPPC  890

External adapter, DC Model:90 Watts, Voltage:+19VDC 4.74 Amax
(Optional Medical Adapter)
  Compliance
  Certifications

VariPPC  750 、 VariPPC  850 :

CE, FCC, LVD, RoHS

VariPPC  890

CE, FCC, LVD, RoHS & Medical Certificates (CE: EN60601-1-2, FCC: Part 18, LVD: EN60601-1)
  Protection
IP 66 on front panel
  VESA Mount
  Main Unit: Die-Cast Aluminum ; I/O Cover:Plastic
  Material
  Main Unit: Die-Cast Aluminum ; I/O Cover:Plastic
  Color
VariPPC  750、VariPPC  850  :

Black

VariPPC  890 :

Black / White 
  Dimension( Wx H x D )
VariPPC  750
VariPPC  850
370 x 300 x 236mm
VariPPC 890

446 x 363 x 276mm (POS) / 446 x 377 x 70.4mm (PPC)
  Weight
VariPPC  750
VariPPC  850
7 Kg (POS) /5.7 Kg (PPC)
VariPPC  890

9.3 Kg (POS) /7.3 Kg (PPC)
  Environmental
  Operating Condition
0ºC ~ 40ºC, 10% ~ 90% RH, non-condensing
  Storage Condition
-20ºC ~ 60ºC, 10% ~ 90% RH, non-condensing
  Optional Accessories (More Information)  / (*Optional Accessories are N/A VariPOS / VariPPC 890)
TSE Adapter for VariPOS 
TSE Adapter for VariPOS (KassenSichV) Compliant
  VFD/LCM
VFD: 2 x 20 attached
  MSR
Front, 3 tracks USB Type
  iButton
USB Type
  SCR
USB Type
  Finger Print
USB Type
  RFID
USB Type, 13.56MHZ
  Scanner
2D Scanner, USB Type
  2nd Display

VariPPC  750、VariPPC  850

10.4″ Resolution 800 x 600

VariPPC  890:

N/A
  e-Brochure and Datasheet (VariPPC)↓
Medical PPC Datasheet (VariPPC 890)