Panel PC
Panel PC designed to thrive in harsh environments and fit into any scenario.
VariPPC Series 15"/19"
Multi-application Panel PC
Full range of CPU from Intel® Bay Trail J1900 / Ivy Bridge Mobile i3 Fanless to high end computing i3/i5.
15" (S series) or 19" True Flat P-Cap Touch Screen
HDD or optional SSD storage option
Modular designed Panel PC to satisfy multi-scenario requirements
8 colorful IO covers to suit any business environments
Extensive Peripheral Connectivity – MSR, iButton, SCR, Fingerprint, RFID, 10.4″ 2nd Display Stylish and durable Aluminum chassis with Fanless Heat Elimination
VariPPC Series
All In One Mountable Panel PC
Poindus VariPPC, the world's first 15" True Flat Panel PC technology for busy environments  that demand workspace flexibility, frees up space with multiple mount options (Stand, Pole Wall).8 colorful IO covers to suit any business environments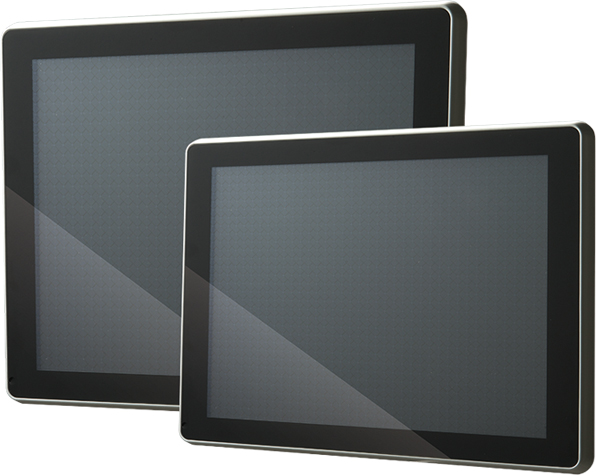 Full Range of Intel® Processors
Combined with Protected Screen (IP66)

Intel Core i5 with Windows
Poindus VariPOS 15" and 19", featuring Intel Bay Trail and Ivy Bridge Fanless architecture, also high end computing performance with Intel Core i5.

IP66 Spill Proof
Combined with full IP66 (Ingress Protection) dust and waterproof protection,
is perfectly suited for the rigours of hospitality and retail environments.
Outstanding Extendibility with
Companion Peripherals
Poindus VariPPC offers both 15" and 19" counter POS and Panel PC solutions. Providing complete hospitality and retail IO interface to service all scenarios. This system is designed with a modularized structure and is compliant with a full range of peripherals include MSR, I-Button, VFD, RFID, and Fingerprint…etc.
VariPPC 750

VariPPC 850

VariPPC 890

Rich Applications for Digital Transformation
Designs win, details make perfection. VariPPC has a stylish appearance for advanced software requirements and performance-oriented applications. With VESA Mount can be located anywhere required. No matter in F&B or any retail scenario, VariPOS has countless success stories and a proven track record with our partner's great installations.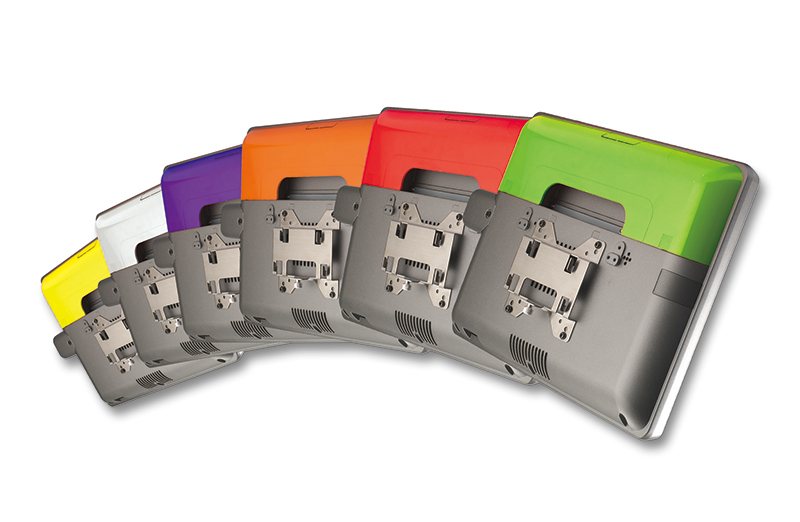 Seamless Service with Modular Design
Our robust build can handle the stresses of the workplace whatever the environment ensuring a long lifespan; with reliable modular design reduces the complexity of rollouts and simplifies maintenance and is backed by our network of international distributors, ISVs, SIs, VARs and resellers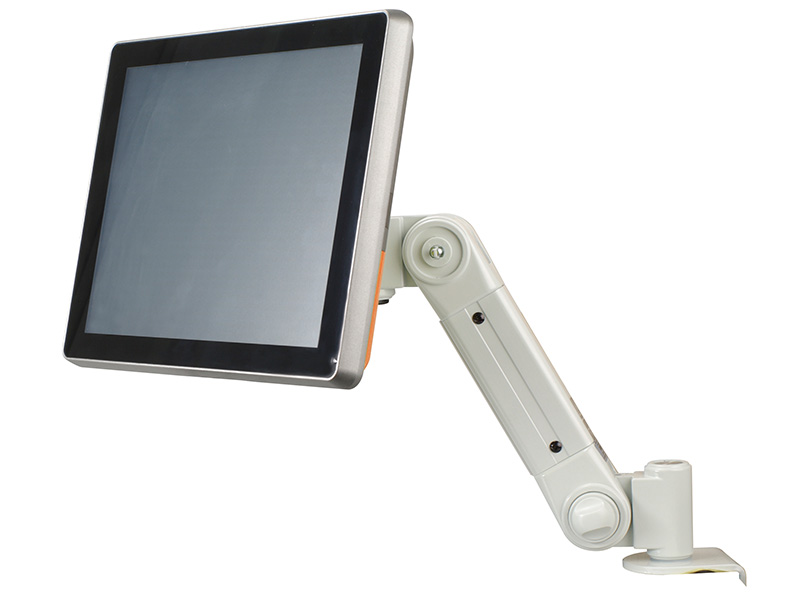 Specification
 

 VariPPC

  Model Name
  VariPPC 750、VariPPC 850、VariPPC890
  Main Board
  Processor

VariPPC 750:

Intel® Celeron J1900  2.0GHz , Cache 2MB

VariPPC  850:

Intel® Skylake Core i5-6300U 2.4 GHz up to 3.00 GHz, Cache 3MB

Intel® Skylake Core i3-6100U 2.3 GHz, Cache 3MB

VariPPC  890:

Intel® Skylake Core i5-6300U 2.4 GHz up to 3.00 GHz, Cache 3MB

Intel® Skylake Core i3-6100U 2.3 GHz, Cache 3MB

Intel® Skylake Celeron 3955U 2.00 GHz, Cache 2MB
*Celeron Project Only

  Chipset

VariPPC 750 、VariPPC  850、 VariPPC  890

CPU Integrated
  System Memory

VariPPC  750

1 x DDR3L SO-DIMM up to 8GB

VariPPC  850、VariPPC  890:

1 x SO-DIMM DDR3L 1600MHz, up to 8GB
  Display & Touch
  LCD Size

VariPPC 750、VariPPC  850:

15″ TFT LCD(LED backlight)

VariPPC  890:

19" TFT LCD(LED backlight)

Brightness

VariPPC  750 、 VariPPC  850、VariPPC  890 :

350nits
Touch Technology

VariPPC  750 、 VariPPC  850、VariPPC  890 :

True Flat Projected Capacitive Technology 
Resolution

VariPPC  750、VariPPC  850:

1024 x 768

VariPPC  890

1280 x 1024
  Storage
  HDD/SSD
1 x SATA (2.5") HDD or SSD
  I/O & Expansion
   DC Input

VariPPC  750 、 VariPPC  850、VariPPC  890 :

1 x Mini Din 4P (DC 19V only)
  Cash Drawer

VariPPC  750 、 VariPPC 850、VariPPC  890 :

1 x RJ-11 (Power Pin 12V or 24V(default))

Port Supports 2 Cash Drawer

  LAN port
1 x Gigabit Ethernet by RJ-45  (VariPOS 890: 2nd LAN Optional )
  USB port

VariPPC  750 、 VariPPC  850:

2 x USB 2.0 , 4 x USB 3.0

VariPPC  890 :

3 x USB 2.0 , 4 x USB 3.0
  COM port

VariPPC  750: 

3 x RS-232(COM1/2:DB-9,COM3:RJ48) w/ RI/5V/12V, selectable by BIOS (default is RI)

VariPPC  850、VariPPC  890 :

4 x RS-232 (3 x RJ48+1 x D89 Connector), COM 1/2/3 with DC 0V/5V/12V, Selectable by BIOS. Default is DC 0V
  Audio port

VariPPC  750、VariPPC  850:

N/A

VariPPC  890

1 x Line-out ; 1 x Mic-In
  PS/2 port

VariPPC  750 、 VariPPC  850、VariPPC  890 :

N/A
  LPT port

VariPPC 750、VariPPC  850:

N/A

VariPPC  890

1 x DB-25 Printer port
  VGA port

VariPPC  750 、 VariPPC  850、VariPPC  890 :

1 x DB-15 VGA port  Power enable by BIOS setting (default disable)
  Bus Expansion
1 x Mini-PCI-E Slot
  Power Switch
1 x power on / off switch button
  Speaker
HD Audio, 2W Speaker x 2
  OS Support
VariPPC  750

Win10 IOT 2016, Win8.1, Win7

  VariPPC  850 、VariPPC 890 :

Windows 10 IOT 2016 (64bit)
Windows 8.1 (64bit)
Windows 7 (32/64bit)
  Power Adapter

VariPPC 750

External adapter, DC Model:65 Watts, Voltage:+19VDC 3.42 Amax

  VariPPC  850

External adapter, DC Model:90 Watts, Voltage:+19VDC 4.74 Amax

  VariPPC  890

External adapter, DC Model:90 Watts, Voltage:+19VDC 4.74 Amax
(Optional Medical Adapter)
  Compliance
  Certifications

VariPPC  750 、 VariPPC  850 :

CE, FCC, LVD, RoHS

VariPPC  890

CE, FCC, LVD, RoHS & Medical Certificates (CE: EN60601-1-2, FCC: Part 18, LVD: EN60601-1)
  Protection
IP 66 on front panel
  VESA Mount
  Main Unit: Die-Cast Aluminum ; I/O Cover:Plastic
  Material
  Main Unit: Die-Cast Aluminum ; I/O Cover:Plastic
  Color
VariPPC  750、VariPPC  850  :

Black

VariPPC  890 :

Black / White 
  Dimension( Wx H x D )
VariPPC  750
VariPPC  850
370 x 300 x 236mm
VariPPC 890

446 x 363 x 276mm (POS) / 446 x 377 x 70.4mm (PPC)
  Weight
VariPPC  750
VariPPC  850
7 Kg (POS) /5.7 Kg (PPC)
VariPPC  890

9.3 Kg (POS) /7.3 Kg (PPC)
  Environmental
  Operating Condition
0ºC ~ 40ºC, 10% ~ 90% RH, non-condensing
  Storage Condition
-20ºC ~ 60ºC, 10% ~ 90% RH, non-condensing
  Optional Accessories (More Information)  / (*Optional Accessories are N/A VariPOS / VariPPC 890)
TSE Adapter for VariPOS 
TSE Adapter for VariPOS (KassenSichV) Compliant
  VFD/LCM
VFD: 2 x 20 attached
  MSR
Front, 3 tracks USB Type
  iButton
USB Type
  SCR
USB Type
  Finger Print
USB Type
  RFID
USB Type, 13.56MHZ
  Scanner
2D Scanner, USB Type
  2nd Display

VariPPC  750、VariPPC  850

10.4″ Resolution 800 x 600

VariPPC  890:

N/A
  e-Brochure and Datasheet (VariPPC)↓
Medical PPC Datasheet (VariPPC 890)