Panel PC
Panel PC designed to thrive in harsh environments and fit into any scenario.
VariPPC 256I/256A Deliver a new dimension
 15.6″ 16:9 Wide TFT Full HD LCD (1920×1080) (LED backlight), 350 nits.
The World's Slimmest Edge Bezel Design (4.8mm)
Intel 7th Generation Kabylake Core i3, i5 & Celeron in a fanless architecture.
Supports USB-C for function expansion (VariIO I/O Box)
Extendable IO capability meets any project specification (VariIO I/O Box)
VESA 75/100 bracket for PPC/Wall-Mounting Applications
Desktop Dual Hinged Stand for Extreme Flexibility (See VariPOS 256S)
Peripheral compatibility across the whole VariPOS 2 Series:
2D Scanner, RFID, MSR, iButton & Fingerprint
TSE Adapter for VariPOS (KassenSichV) Compliant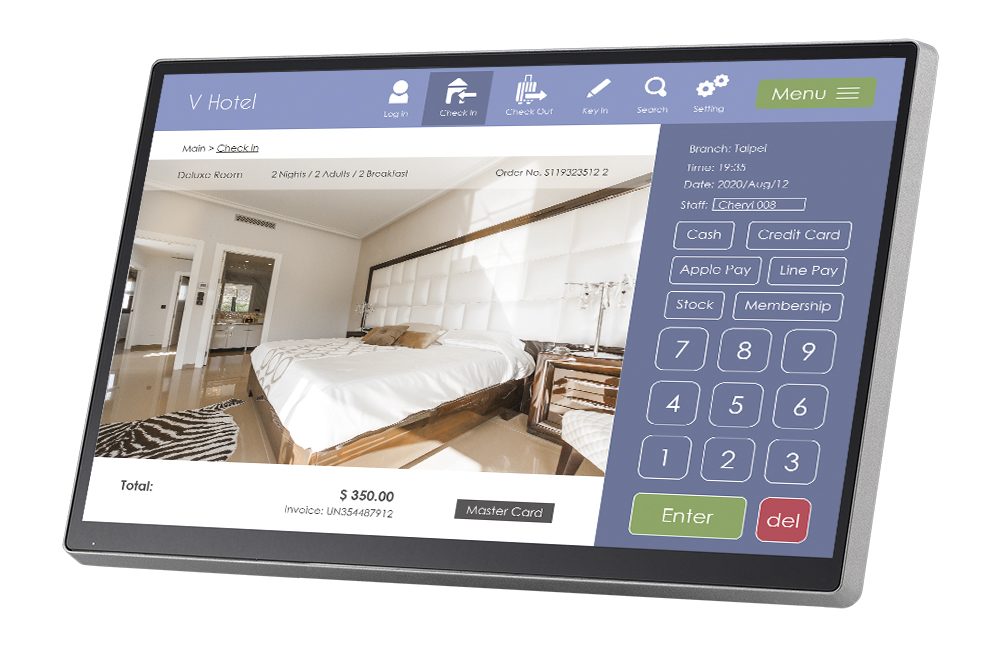 Outperform the
Competition Streamlined with Virtually Borderless Widescreen
VariPPC 256/256i delivers the latest ultra-slim bezel (4.8mm) for a sleek and modern 15.6″ Full HD widescreen design that provides clean lines and a seamless  viewing experience.  Designed to meet the demands of a typical Industry 4.0  applications with a fan-less architecture and protection against exposure to moisture, dust and extreme temperatures.  VariPPC 256/256i offers a wide array of connectivity, processing and mounting options and is well suited to any number of human machine interface (HMI), automation applications.  System Integrators can deliver more intuitive widescreen menu layouts and create dynamic menus for retail, hospitality & industrial applications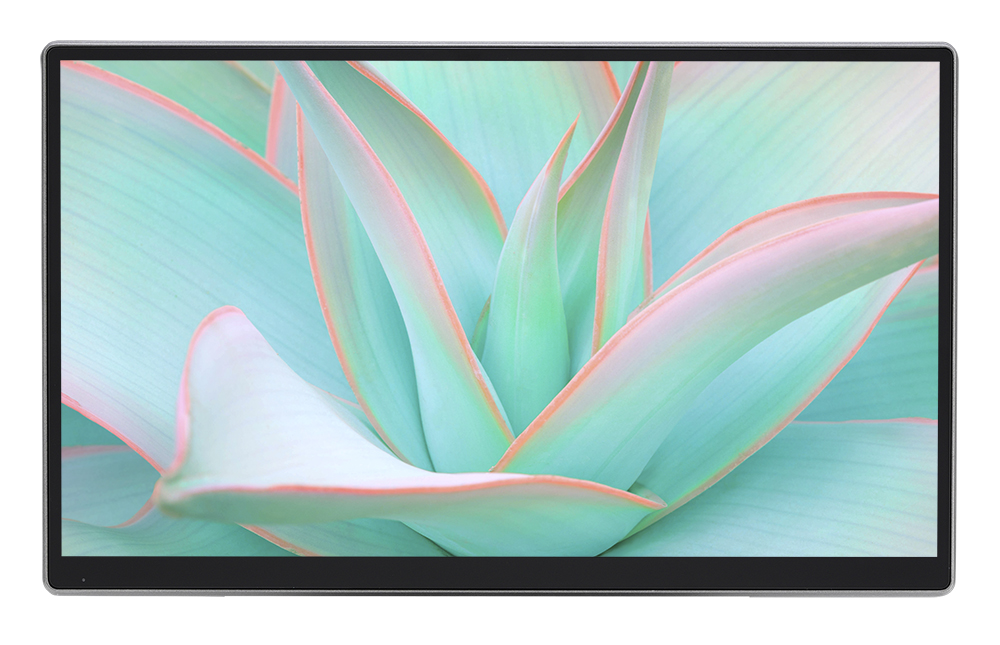 See Information
with Clarity Full HD Display Optimized for
Modern Applications
The need to deliver information accurately and clearly is crucial for productivity and the best user experience. VariPPC 256/256i 's vivid high definition picture quality enhances performance in any scenario . The Full HD display gives the user more accurate screen colors and high resolution imagery perfect for applications like production and clothing retail.
VariPPC 256/256i sets a new bar giving developers the opportunity to design more advanced graphical user interfaces for highly complex and image intensive applications
Deliver a new dimension of clarity
Deliver the Power to Perform

Multiple Mount Options

Wall, Pole & Stand Mount Configurations

Intel Core
Kabylake
7th Gen Intel Kabylake Core i3 & i5 processing

Fan-less
Architecture
Silent running & prolonged lifespan

Cross-Compatible
Peripherals
Shared compliment of peripherals across the VariPOS 2 Series Family

TSE
Compliance
TSE/KassenSichV Compliance for German Fiscal Regulations
Peripherals

Cross Compatible Peripherals across the VariPOS 2 Series
The VariPOS/PPC 2 Series introduces common peripherals that are compatible across the range. Cross compatibility allows System Integrators to reduce peripheral inventory and deploy peripherals to sites easily with no compatibility issues.  Our full range of companion peripherals including MSR, iButton, FingerPrint & RFID .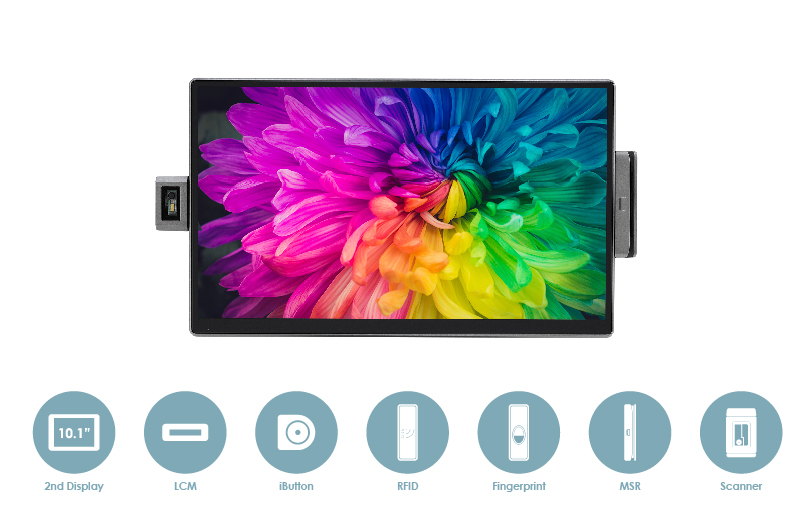 No Limits with USB-C Expansion VariIO I/O Box Advanced Scalability
VariPPC 256/256i combined with the VariIO I/O Box is the most flexible solution, supporting additional LAN, COM & Powered USB extending connectivity and functionality.  The VariIO I/O Box connects via a single custom high-speed USB Type C connector to maintain high I/O transfer rates and is independently mountable allowing for extreme scalability and removes the need for over provisioned I/O costs.  Additionally, VariIO I/OBox is customizable to meet your connectivity requirements for any project scenario.
Overcome project limitations with extended connectivity & functionality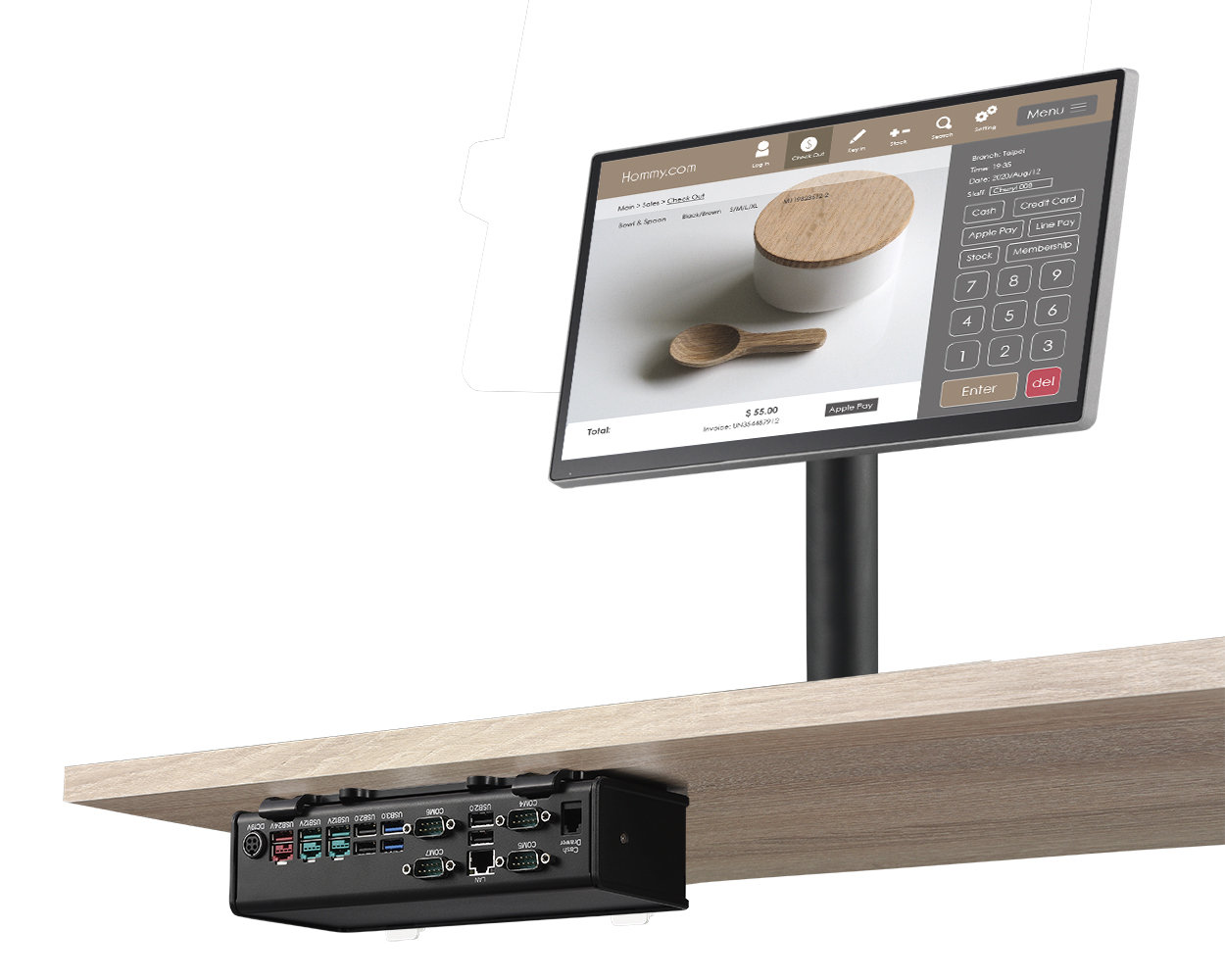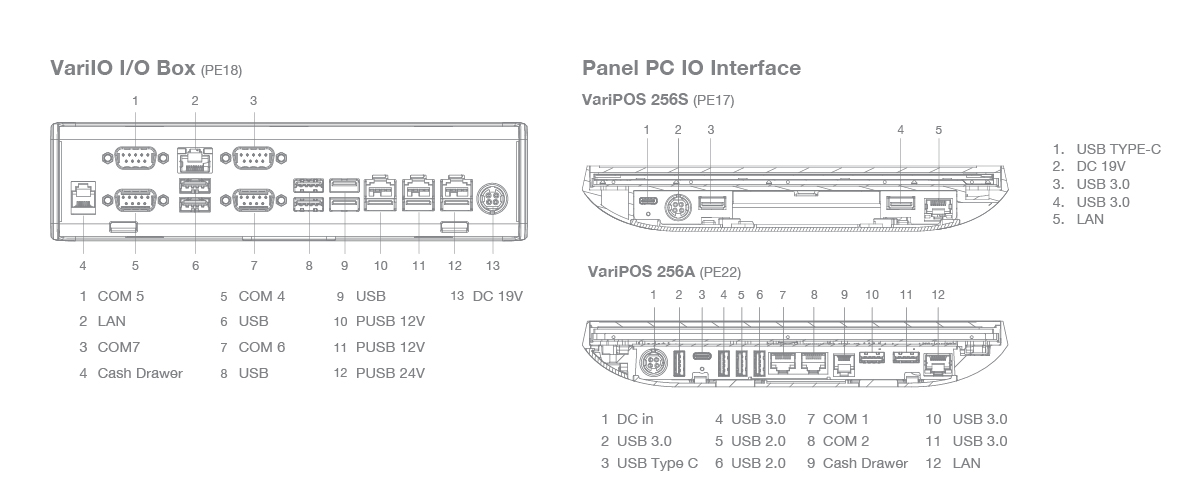 Versatile Mounting Solutions

The Greatest Flexibility for In-Store Layout
Minimize your technology footprint and maximize your work area in the constraints of any space restricted scenario. Our versatile mounting options deliver a modern attractive environment for any business.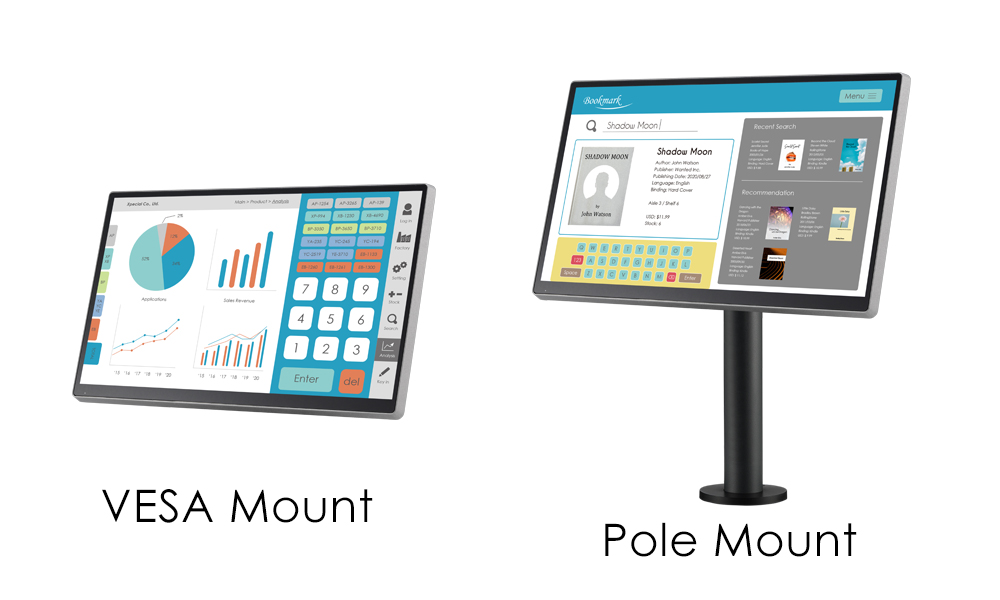 Maximize Uptime
Evolved Service Makes Everything Easier
VariPPC 256/256i  combines advanced computing power with a hardened display to provide a modular solution that maximizes up-time critical to any business and enables easy customization and simplified upgrading while reducing maintenance costs. . We designed the VariPPC with cutting-edge modular design and quick swap out components allowing multiple configurations to meet any scenario. To extend functionality we introduced the latest USB-C Support to deliver advanced I/O connectivity and deigned a full range of cross compatible peripherals. The result is a range of easy to deploy and support Panel PC that saves engineer time and training resources. Lifespan is extended through easy maintenance for the End-User benefiting the store and return on investment.
When combined with the VariIO Advanced I/O Box the terminal takes on extended functionality and enhances the support functionality with single USB-C cable connection that allows the VariIO Box and peripherals to remain in place simply by disconnecting a single cable.
Service & Maintenance Simplified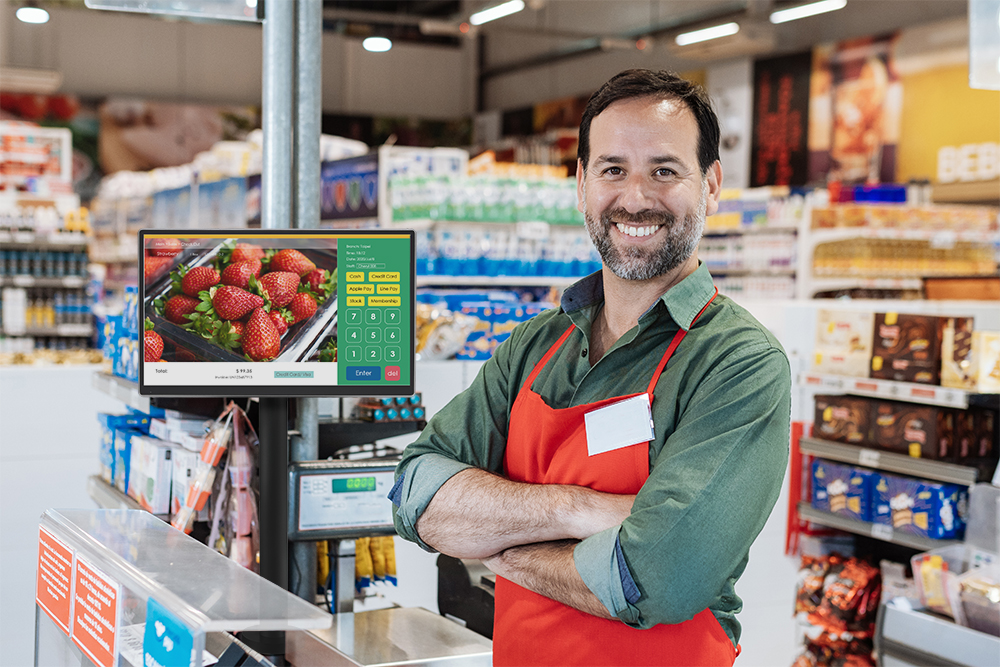 Specification
VariPPC 256/256i (PE17MB + PE18 VariIO I/O Box)
VariPPC 256A (PE22MB +PE23 VariIO I/O Mini)
  Main Board
 VariPPC 256S
VariPPC 256A
  Processor
Intel® Core™ i5-7300U Processor 
 Intel® Core™ i5-8365UE Processor
Intel® Core™ i3-6100U Processor 
 Intel® Core™ i3-8145UE Processor
Intel® Celeron™ 3955U Processor 
 Intel® Celeron™ 4305UE Processor
  Chipset
CPU Integrated
  System Memory
1 x SO-DIMM DDR4 slot, 4GB RAM as standard.  Max. memory support up to 16GB.


*Easy access with secured cover for easy maintenance.

  TPM
Intel F/W
  Intel AMT
i5 CPU Only
  Display & Touch
  LCD Size
15.6″ 16:9  TFT LCD (LED backlight)
  Bezel
Slim-Edge 4.8mm Bezel Design
  Resolution
1920 x 1080 (16:9), Full HD
  Brightness
350 Nits
  Touch
True Flat Projected Capacitive Technology
10 point Multi-touch
  Storage
  HDD/SSD
1 x SATA III (2.5 »)
  VariPPC 256 Panel I/O 
  LAN Port
1 x Gigabit Ethernet by RJ-45
  USB Port
2 x USB 3.0
 2 x USB 2.0, 4 x USB 3.1, 1 x Type C
  Com Port
N/A
2 x RJ48 (Support DC +0/5/12v
by BIOS setting, default setting is 0v
  Cash Drawer
N/A
1 x RJ-11 (Support DC +12V or +24V (default))
port supports 2 cash drawers
  Speaker
HD Audio, 2W Speaker x 2
  Power Switch
1 x power on/off button
  DC Input
1 x MiniDin 4P (DC +19v only)
 VariIO I/O Box & Expansion (Optional)
PE18 VariIO I/O Box
PE23 VariIO I/O Mini
*Project Based Only
  Cash Drawer
1 x RJ-11 (Support DC +12V or +24V (default)) port supports 2 cash drawers
 N/A
  LAN port
1 x Gigabit Ethernet by RJ-45
 N/A
  USB port
2 x USB 3.0
 N/A
4 x USB 2.0
 1 x USB 2.0
  Powered USB Port
*PUSB version Only
2 x DC+12v Powered USB
2 x DC+12v Powered USB
1 x DC+24v Powered USB
1 x DC+24v Powered USB
  COM port
4 x RS-232 (jumper setting, support DC+0/5/12v, default setting is 0v)
 N/A
  Display Port
N/A
1 x Display Port
  OS Support
 Windows 10 IOT ( 64bit ) / Windows 8.1 ( 64bit ) / Windows 7 ( 32bit / 64bit )
*Intel® Kabylake Core™ i5-7300U supports Win 10 64bit
Windows 10 (64bit)
  Power Adapter
    External adapter, DC Model : Voltage:+19VDC, Std. 90watt (*VariPPC 256 / VariIO Non PUSB)
(Powered USB requires 180watt (*VariIO PUSB))
  Compliance
  Certifications
CE, FCC, LVD, RoHS
 

Protection

IP 56 on front panel
  Material
  Main Unit: Die-Cast Aluminum
  Color
   Main Unit: Space Gray / Black, Space Gray / Black
  Dimension( Wx H x D mm)
PPC:  362.8 x 219.9 x 34 mm
POS: 362.8 x 304 x 175.3 mm

  Environmental Condition
  Operating
0°C ~ 40°C, 10% ~ 90% RH, non-condensing
  Storage
-20°C ~ 60°C, 10% ~ 90% RH, non-condensing
  Optional Accessories (More Information)
TSE Adapter for VariPOS 
TSE Adapter for VariPOS (KassenSichV) Compliant
  MSR
ISO 3-Tracks Slim MSR USB Type
  ibutton
Dallas Key Reader,USB Type
  RFID
13.56Mhz USB Type
  Fingerprint
DigitalPersona U.are.U 4500 Module, USB Type
  Scanner
2D scanner, USB Type
  Carton
L460 x 300 x H510 mm
e-Brochure and Datasheet↓