VariPOS 256S-Award Winning Design
The VariPOS 256S won over juries of independent experts from all over the world, winning both the Red Dot Design Award and iF DESIGN AWARD in 2021 with its compact 15.6" Full HD widescreen feature & the world's slimmest 4.8mm bezel edge.  VariPOS 256S delivers vivid high definition picture quality allowing for the development of highly complex interfaces for retail and hospitality applications. The simple two piece construction with display and dual hinge flexible tilt mechanism or optional mounting for pole or wall mount further redefines flexibility. This versatile terminal supports simple serviceability and seamless modularity with integrated peripherals and an advanced extendable I/O.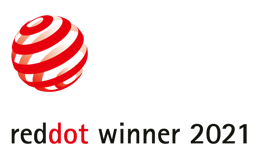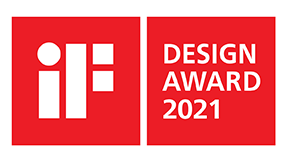 The Red Dot Award: Product Design dates back as far as 1955 and recognises the best products for a given year. The roughly 50 jurors were once again true to the motto "In search of good design and innovation" in the 2021 competition.  The international panel of experts comprises specialists from a wide variety of sectors. They scrutinised the products entered in the competition in a process that spanned several days and were guided by assessment criteria such as the product's formal quality, ergonomics and longevity.
For 67 years, the iF DESIGN AWARD has been recognized as an arbiter of quality for exceptional design. The iF label is renowned worldwide for outstanding design services, and the iF DESIGN AWARD is one of the most important design prizes in the world. Submissions are awarded in the following disciplines: Product, Packaging, Communication and Service Design, Architecture and Interior Architecture as well as Professional Concept, User Experience (UX) and User Interface (UI).