Business Type: Retail
Product: VariPOS
Country: Denmark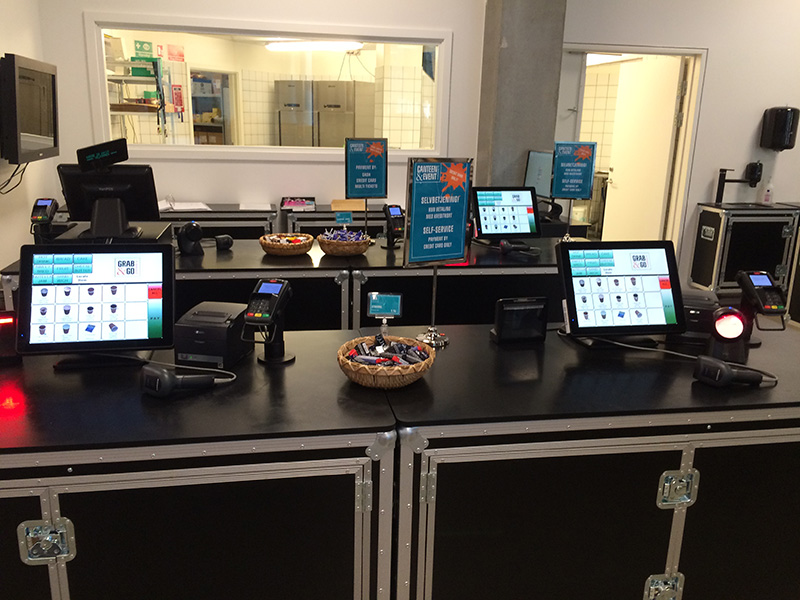 Who is CBS?
Copenhagen Business School (CBS) is an institution of higher learning, specializing in a wide range of undergraduate and graduate business programs, all with an interdisciplinary and international focus. Currently, over 20,000 students and over 13,000 employees make CBS the second largest business school in Europe.
The challenge that CBS faced was to have a more efficient system of selecting and purchasing beverages, refreshments, etc. Additionally, the system needed to be automated, needed to be cashless with an option for cash, and needed to reflect a level of higher technology than just a standard traditional checkout procedure. Intensifying the challenge was the fact that they had never experimented with such a system and needed to ensure that it was, in fact, the optimal solution for their vision.
Their Challenge
Using their own instruction, CBS researched the challenge and how it would need to be implemented.  The setup would require a self-service ordering and payment scheme. While self-service kiosks are generally common these days, their scheme demanded extra features, such as using their student ID to make the purchase, in addition to credit cards, cash, and "multi-tickets."  This would require the capability of reading a chip-and-PIN credit card, as well as a student ID card that allows for not only making automated purchases, but also allowing for the depositing of more funds onto the card. The process would involve the student taking the food, registering it in the system and printing their own receipt.
« Poindus and the VariPOS series have been a solid choice in every previous installation, and I knew it was the right choice for this one."

— Michael, Poindus Partner
After consulting a local Point of Sale vendor and Poindus Partner, Michael, CBS discussed their vision and their requirements. Our partner went against traditional thinking, which would have included large kiosks and reduced the canteen's walking area. Instead, using CBS's vision, he proposed a solution that would automate an organized queue, while maximizing the space available in this particular room layout. His proposition included VariPOS as a self-service terminal. Students first receive their food items, then register the items with the self-service VariPOS units via barcode scanner, and print out the receipt. At this point, students are able to use a credit card or student ID to conclude their purchase. If the student uses cash, he/she must then take the receipt to a cashier operating another unit, complete with cash drawer and VFD to complete the transaction. In total, there are 6 locations with this design, for a total of 24 counters. Poindus and the VariPOS series have been a solid choice in every previous installation, and I knew it was the right choice for this one."
The Results
With 4 VariPOS 715 units installed in various locations throughout campus, CBS was impressed with the reduced transaction times, creating a less crowded atmosphere for the students. CBS further elaborated that they were more than impressed with the style of the VariPOS units. They had envisioned the boxy, bulky POS units that most manufacturers produce. CBS administration felt that the style of the VariPOS units added a more modern appeal to the stations. They chose to go with the Black covers on Black frame to match any atmosphere.  Lastly, the administration is already reporting higher sales in its first semester. Profit was not an important factor, but in the end, CBS staff felt they had exceeded their goal.
As for the students, hungry students were no longer waiting in extended lines to make a small purchase. Of particular interest is the student who said, "I don't go to the coffee shop next to campus anymore, they take too long to take my order, and even longer to make it. The canteen at The School is much more efficient and just as tasty."
VariPOS has assisted CBS in bringing a vision into a reality; A highly efficient canteen, providing their students with a practical solution to that mid-morning snack or much-needed beverage. And all of this done with a cashless option.