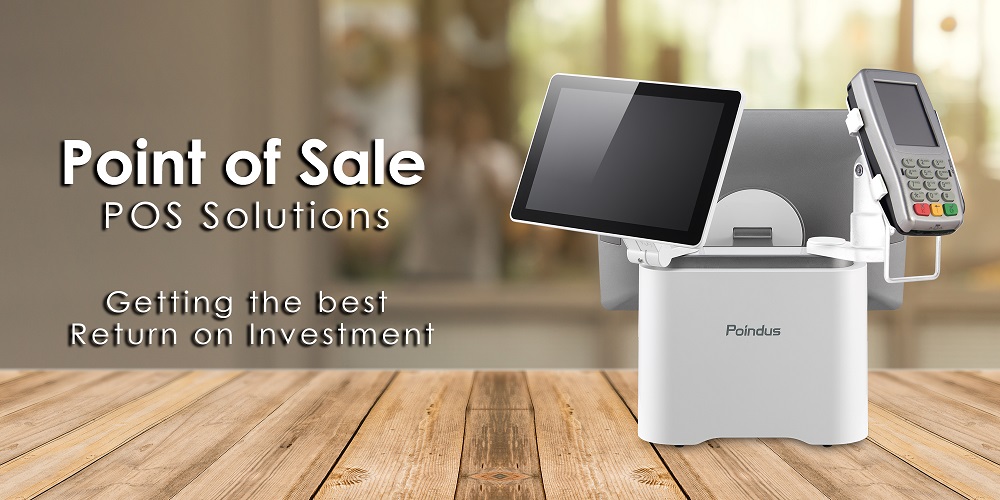 Point Of Sale (POS) – Return on Investment (ROI)
At the heart of a POS solution is a solid return on investment (ROI), increased productivity, managing and cutting costs plus growing revenue.
Whatever the ROI calculator tells you, saving through IT investment is never as simple as it appears. The path is not always smooth and has its fair share of pitfalls.   Finding the right System Integrator (SI) partner will help you with the best hardware and software selection to achieve your goal.
Without proper planning your POS purchase may not deliver.  Establishing the requirements for the next 5 years should be upfront in your mind, that way you know that every element can deliver the right functionality and performance for current requirements and future expansion.
Retailers need a POS that has a flexible design that can be customized to fit the retailer's needs.  Additionally, the POS must be able to withstand the typical wear and tear of retail and hospitality environments, for extended operational hours and extreme temperatures, to the impact of dust, liquid and even accidental impact.  Failure and downtime is detrimental to retailer's revenue and profitability.
POS Benefits
Increased Productivity
Improved Accuracy
Business Intelligence / Analytics
Best customer experience
Customer Loyalty
Innovative marketing opportunities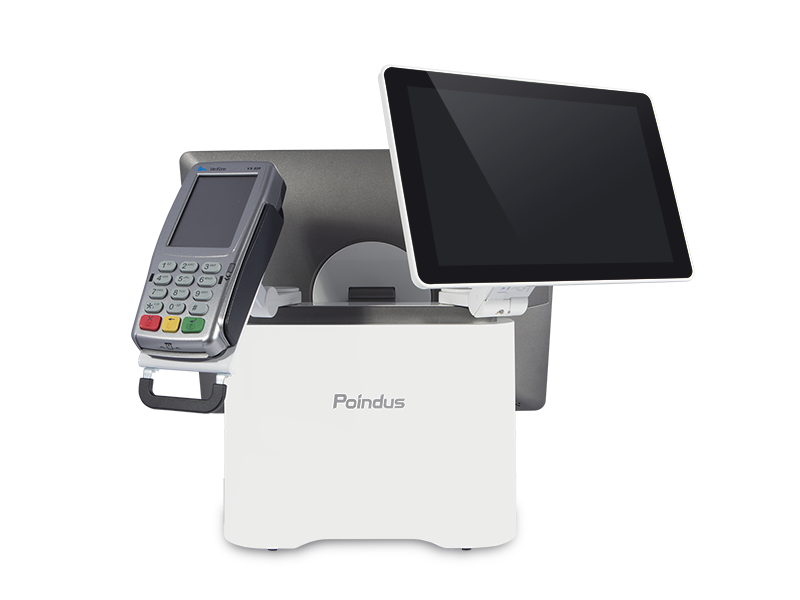 Reduced Costs
Operational efficiency
Optimized resources
Centralized data
Minimal Staff Training
A POS solution can be seen as a cost or an investment by the retailer and partnering with the right System Integrator will determine which outcome. An experienced SI will ensure that the new partnership is successful with an almost immediate benefit to the retailer. If the above list of benefits can be achieved the new POS solution will become a valuable investment and will grow with the retailer. Adding additional benefits, like new payment types, new loyalty schemes, better targeted marketing opportunities etc as the company grows will further increase the Return on investment.
Retailers faced with upgrading their existing outdated POS system to a new cutting-edge solution or even a small store first-time migrating from a cash register, we advise finding a trusted System Integrator that meets your requirements. Don't be afraid to ask questions, even if you think the question is stupid, the SI has heard the questions a hundred times and can answer and guide you through the process. Ask questions, lots of questions, so you can invest in your solution with confidence.
Here are some questions you should be asking your new SI partner.
Is the Point of Sale software specifically designed for my kind of business?
POS Software is almost never off-the-shelf and requires some customization, while there are common features with most POS systems. eg.  Retail & Hospitality POS will have differing underlying features.  Be aware that some generic systems may not fulfil your needs.  If you run a restaurant you would want features such as managing tables, kitchen display/printer, wastage, splitting bills; ensure the POS fits your criteria, don't settle for an inadequate solution, you will own the solution for 5+ years…
Speed & Performance, Will it be fast enough, how fast can I process a transaction?
Retail & Hospitality demand speed and accuracy, and while average daily use is generally at a reasonable pace there are the rush hour periods.  Inadequate queue busting with a slow terminal in retail will lead to unhappy customers and loss of loyalty.  Similarly in hospitality a busy restaurant needs to take orders quickly to get food on the table and process transactions fast and accurately.  A good software solution will have an intuitive and clear interface for quick and easy data entry with user roles and security support.
What industry specific features are most important for my business type?
Point of Sale Systems go beyond processing transactions and there are many 'value added' features you should expect to be included on a modern POS solution.  Here are some features you can expect for your Retail or Hospitality POS.  (This list is not exhaustive, just a guide to help you think about your requirements)
Sales & Basic Reporting (Essential feature of the POS)
Multiple Payment Types (Cash, Credit, debit, contactless payment types)
Business intelligence /Analytics (Helps you make informed business decisions. A clear dashboard can provide an immediate overview of the business, a system that allows flexible reporting allows owners to create their own reports)
CRM / CRM Integration (Customer purchase history, Loyalty scheme integration)
Loyalty Schemes (Discounts, Coupons, Gift cards improve customer loyalty)
Marketing (Email Marketing – Promotions, SMS Appointment Reminders)
Inventory Management (stock check, Reorder levels, wastage reports)
User Roles & Security (Essential in multi-cashier environments)
Tax compliance (Simplifies annual tax returns and audit)
Integrated Enterprise Mobility (waiter ordering pads, on floor sales reps)
Barcode/RFID (Quick scan speeds up the sales process & improves accuracy)
Bulk Product Imports (manually entering 1,000+ products into your new POS would be impractical especially for a business like Fashion Retail that deals with seasonal trends, ensure you can easily import your stock list with any variants).
Global Price Updates / Promotions (Automatically make a global change across all POS terminals simultaneously)
Employee Time & Attendance (record labor data accurately and securely)
You may not require some of the features above right now, but your POS investment is a long term commitment, so consider your future options.
What is the Investment?  Will I get a good ROI?
While a new POS solution can be a big investment, it can pay back in a short time and continue to provide benefits long into the future.  Before choosing the cheapest upfront investment check the potential Return on Investment (ROI) from general operational efficiency, sales with speed and accuracy, increased customer satisfaction from loyalty & discounts.
Choosing the right System Integrator (SI) for you
Choose a company with a proven track record, (*new vendors could be a risky option and may disappear from the market after a couple of years leaving you without support).  A SI with a good reputation can provide references for a business type like yours, ask their customers their experience and get first-hand feedback.  A good POS Solution can transform a business, so consider which vendor you choose to partner with carefully.
Choosing the right hardware.
A good SI will generally recommend their preferred hardware solution, they have tested and deployed the solution many times and have built trust in their selected products. There are many hardware solutions on the market from cheap imports that will last a couple of years through to quality solutions that will provide many years of reliable service.  Speak to your SI about the best options and don't just select the cheapest option.  Consider:  Performance, functionality, expandability, upgrade, service & aesthetics
At Poindus we work with highly respected Global System Integrators who we trust, and work together to build best of breed hardware for the Retail & Hospitality market.  To meet the current market demand we have introduced the VariPOS 2 Series.
More about Poindus VariPOS 2 Series
The VariPOS 2 Series is a great example of hardware designed to meet any project requirements and deliver a great Return on Investment taking the guesswork out of long-term planning.  The system is modular and shares cross-compatible peripherals meaning that stock levels can be minimized.  Future costs are reduced with quick service design that reduces downtime significantly reducing engineer onsite visit time, additionally it is easy to clean and maintain for the end user.  A proactive approach to servicing the technology improves equipment effectiveness and increases the lifespan.
VariPOS has been designed for reliability and is retail hardened to deliver the power and performance throughout the complete lifespan, ensuring the store keeps running smoothly.  The VariPOS is designed for high-endurance to meet retail business challenges with retail-ready features that offer consistent reliability.
VariPOS is built to last.
Poindus innovation & design bring the latest POS technology to the Retail & Hospitality industry and works continually to ensure we meet the needs of global retailers.  To find out more about Poindus and our VariPOS range of POS Systems visit www.poindus.com