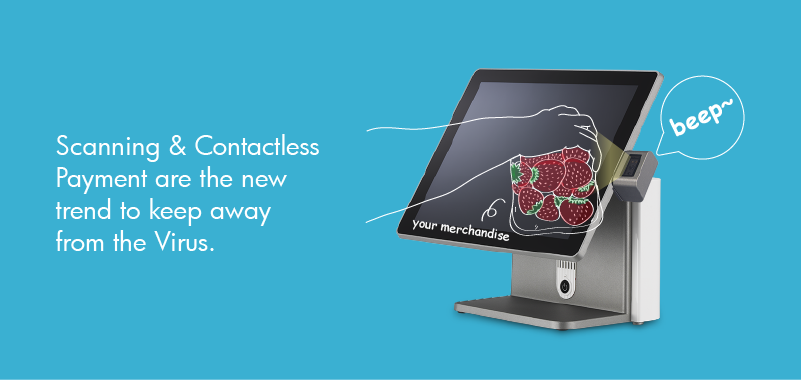 How technology helps
Stay Safe at the Point of Sale
Technologies for product identification and payment authentication are great for improving the customer experience with speed and accuracy, but these technologies are also being seen as beneficial in the wake of the Coronavirus Pandemic.  As consumers slowly begin to return to stores around the world, they do so with some trepidation.  Retailers who provide a safe environment may help allay any fears shoppers may have. Our VariPOS & VariPPC 2 Series gives retailers the ability to seamlessly integrate product scanning and contactless payment minimizing contact with merchandise and cash at the Point of Sale.
Product Scanning & Contactless Payments
Recognition that viruses can survive on surfaces for hours, making it riskier for contact at the point of sale is making merchants rethink scanning & payment technology.  Scanning products with technologies like our VariPOS/VariPPC RFID and 1D/2D scanners reduce contact with products which will boosts confidence for many shoppers.  Additionally, contactless payment are seen as the most hygienic form of payment, and seems poised to edge out some other forms of payment.
We have introduced the integrated PinPad bracket that supports multiple payment device types including contactless terminals for our VariPOS and VariPPC 2 Series.
With countries like Britain and Germany already increasing the maximum amount you can pay before needing to enter your PIN, this technology is gaining popularity as a preferred payment method.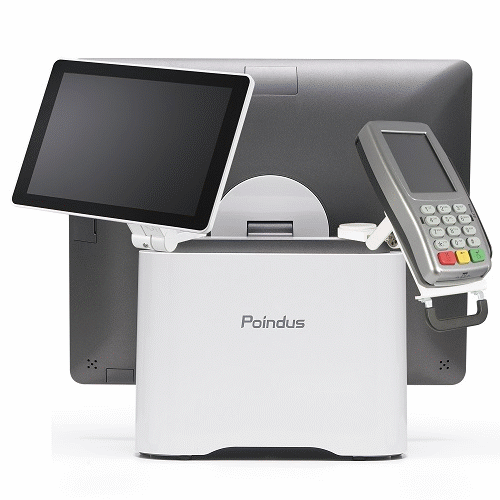 VariPOS/PPC 2 Series seamless integration for 1D/2D scanners & RFID minimizing contact with products. The integrated Card Payment Terminal bracket support various devices for contactless payment.
keeping your employees  & customers safe
throughout the shopping experience
Shoppers will come out of their houses and be expecting more from retailers.  Consumers' behavior in the post-COVID-19 era may be reshaped by fears and by isolation-induced habits, in turn this will also influence retailers' behavior.  Minimizing Point of Sale person to person contact is the way forward at this time.