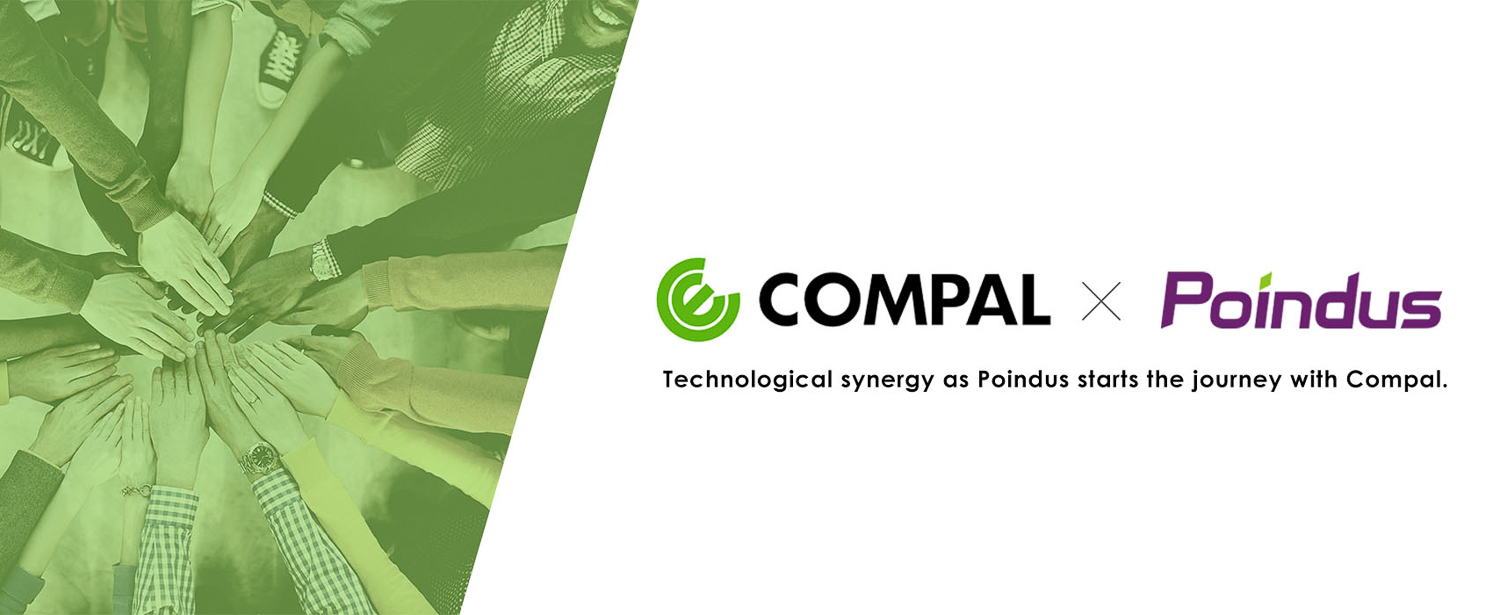 Compal has completed the acquisition of Poindus to explore the industrial computing market
Compal Electronics, Inc. (TWSE listed, Ticker 2324.TW, hereinafter referred to as "Compal") has completed the acquisition of over 51% of outstanding shares of Poindus Systems Corp. (Emerging Stock Market listed, Ticker 6599.TW, hereinafter referred to as "Poindus") in March 2022.
Founded in 2009, Poindus has been an innovator in the point-of-sale market by creating revolutionary designs with modern aesthetics that stand out from the crowd at the very beginning. Its philosophy is to aim high as the benchmark for competitors instead of delivering ordinary products to the market, which accredits the brand "Poindus" reputation in history. To keep pursuing the higher value market rather than the price market is the first principle of the company. Besides POS hardware, it also offers Industrial IoT (IIoT) products, such as industrial touch screen computers and displays.
Compal's ambition through this acquisition is to explore the industrial computing (IPC) market by offering state-of-the-art technology, production capacity and procurement competence incorporating Poindus' well-established sales channels. Base on Compal's current IPC business mainly in industrial displays and embedded systems, and Poindus' domain knowledge to define the comprehensive product, the synergy can lead to serve world-class customers who need a focus team and dedicated resources.
Poindus as part of the Compal Group will enhance group capabilities, bringing operational and financial benefits to the group and its customers. The Poindus product portfolio is no longer limited to POS and touch screen technology. Compal's resources have allowed Poindus to expand the product range to include mobile computing solutions (Enterprise Mobility), Edge & AI servers and 5G networking products. Poindus consistently maintains its clients' confidence by remaining focused on furthering customer objectives through design, manufacture and supply of advanced technology to the sectors.
About Compal
Established in 1984, Compal has grown to the worldwide leading computer and smart devices manufacturer with outstanding management and solid R&D capacity. We offered high-quality 5C products and partnered with the global top-tier brands. Our achievements are highly recognized by the customers, government authorities, and third-party institutions. Compal is ranked as Top 5 manufacturer in Taiwan in 2021 and is a Fortune 500 Company for many years. More info: www.compal.com