Business Type: Hospitality
Product: VariPAD W
Country: Malaysia
VariPAD W Order Entry Device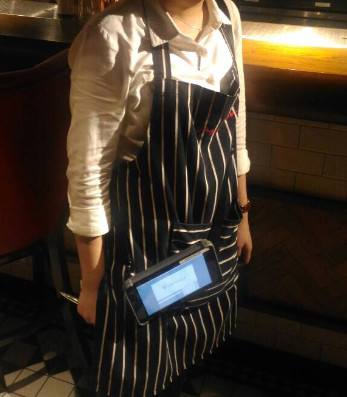 The Malaysia highland resort is one of the most famous hotels in Asia. In addition to the accommodation, the highland resort includes the outdoor and indoor theme park, and the only legitimate casino in Malaysia.
The Challenge:
The famous American style restaurant is known for the creative cuisine; also they want to deliver the best customer experience, including the fine food & professional service to their valued customer. As a modern hospitality, the famous American style restaurant keeps pace with the times. They understand that hospitality environments provide a unique set of challenges for every piece of the process & equipment; so, they searched for a tablet solution as an order machine to decrease the waiting time, and make sure every order is done on time.
VariPAD W: Designed for modern hospitality
We know hospitality operators need device batteries that will last at least the length of a standard shift. Poindus VariPAD W has the features, operational efficiency with mobility & long life swappable battery packs for 24/7 operations. The famous restaurant adopted VariPAD W as an ordering machine. Staffs equip & carry the VariPAD W assisting customers directly & ordering precisely without any mistakes. It is an investment rather than a cost for optimizing restaurant operation because VariPAD W speeds up the service process & satisfies customers effectively.
A perfect consumer experience includes delicious food and impeccable service. This is the brilliant service that the Malaysian highland resort wants to deliver to their customers. On the other hand, the rugged mobile device accelerates speed of service and table turns.
VariPAD W- Mobility Designed for Hospitality
VariPAD W is the industrial level tablet for hospitality application and maximizes the value of your mobile solution with affordable enterprise functionality. Supporting dual OS platform Win/ Android is the flexibility for operating application.