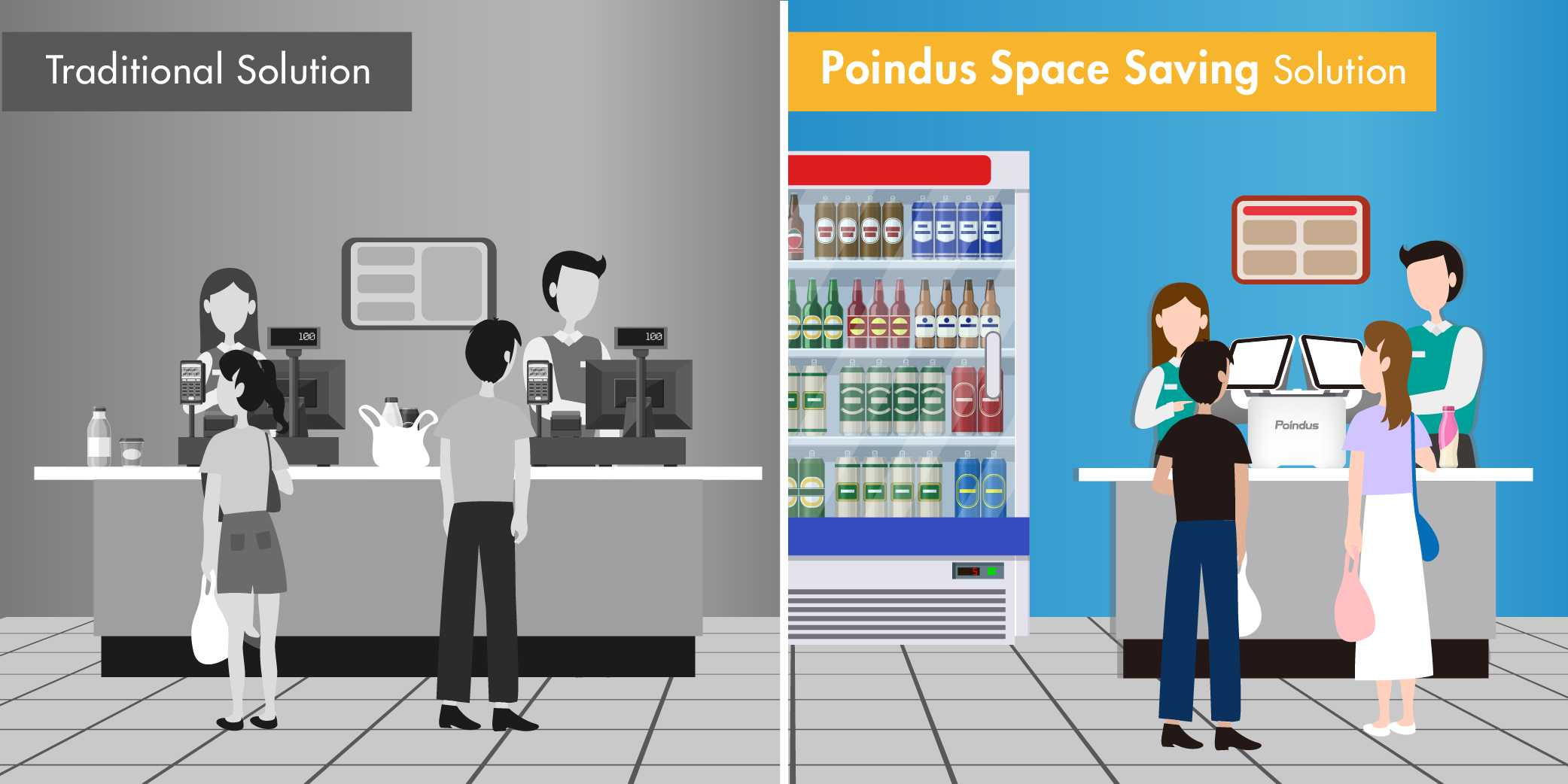 One Machine, Double the Efficiency!
VariPOS Dual Operator
When check-out space is at a premium you need a solution that's compact but still fully functional. Poindus Design team introduces a new conceptual design that addresses the problem with an innovative solution.  
Dual Headed VariPOS
To create the most compact solution we have combined our VariPOS and VariPPC terminals on to one compact stand allowing two operators to serve two customers simultaneously at the Point of Sale.  The Checkout is spaced perfectly with two operator screens and two customer displays .