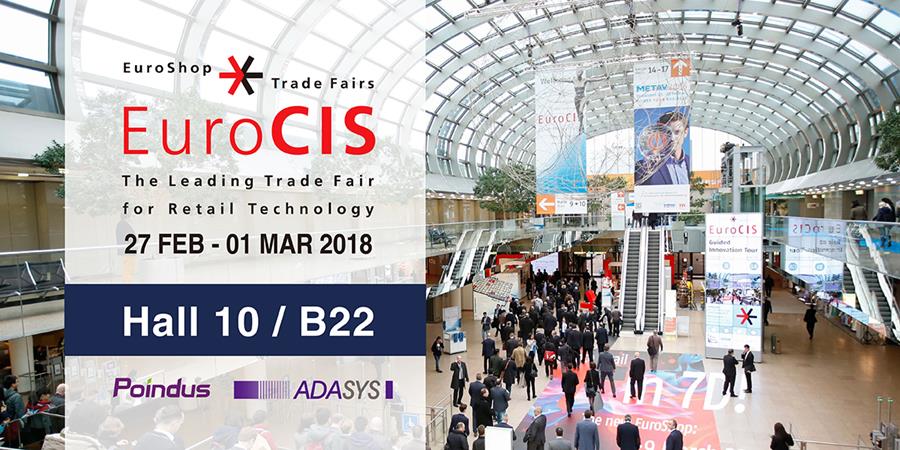 Poindus System Corp. will participate in EuroCIS 2018 – Feb. 27 – March. 1, 2018  Düsseldorf Germany Hall 10 / B22. 
We are eager to introduce our state of the art All in One POS technology to you. Poindus has built a truly perfect POS solution for retail businesses which is easy install – POS in a box. We always try to design an "ideal POS terminal" which is retail ready, self service, modular structure and robust to use for many years. We are proud to announce our latest technology, redefining retail & simplifying POS service.
Please come and join us to find how we redifine retail & simplify POS service. Poindus is confident that these machines can enrich your retail business.
We look forward to seeing you there!
Poindus System Corp.
EuroCIS 2018 – Feb. 27 – March. 1, 2018  Düsseldorf Germany Hall 10 / B22