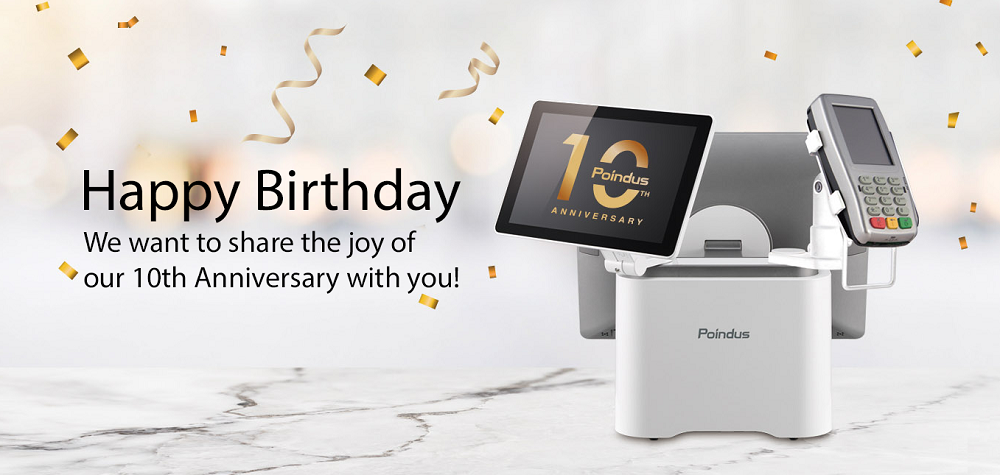 Celebrating Poindus 10th Anniversary
It's been 10 years since we introduced the World's first 15" zero-bezel Capacitive Touch display POS Solution in 2009, a revolutionary POS system designed to streamline retail business operations. We continue to remain focused on innovation and design to deliver best of breed solutions to meet the unique requirements of the Retail & Hospitality industry.
We market our own brand of superior functionality and stylish appearance to a worldwide audience, working closely together with our global partner network to provide solid solutions for a wide array of applications across a diverse range of industries.  As we move into 2019, we will remain heavily focused on combining beautiful aesthetics with performance and functionality.
We are gratefully to our partners who made our success possible and helped shape our business over the last decade and look forward to the next.
We appreciate working with you all, thank you.