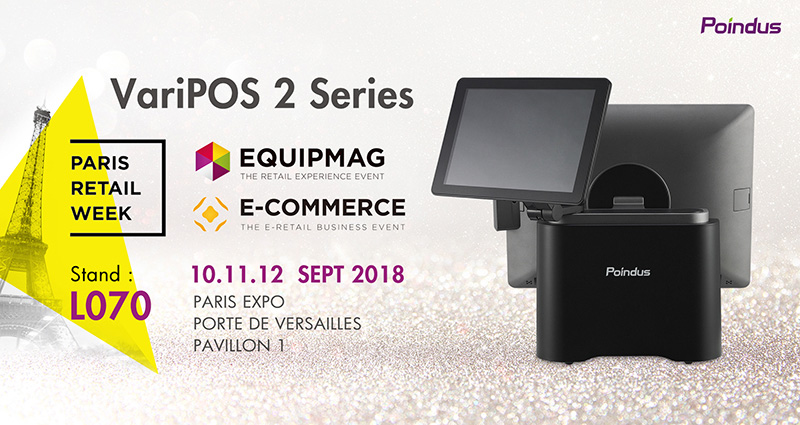 Paris Retail Week present Equipmag, dedicated to the shop fittings, equipment and technologies for physical outlets; all solutions to help retailers create, renovate, manage, optimize their business.
Poindus will be showcasing the latest in Point Of Sale technology with the new VariPOS 2 Series. The new series brings better performance an some great innovations from the Poindus Industrial Design Team like our new patented double hinged 2nd Display for 360 degree customer engagement.
See you at Pavilion 1 to experience this 2018 edition, which will host 800 participating companies and 40,000 on- and offline retail professionals.