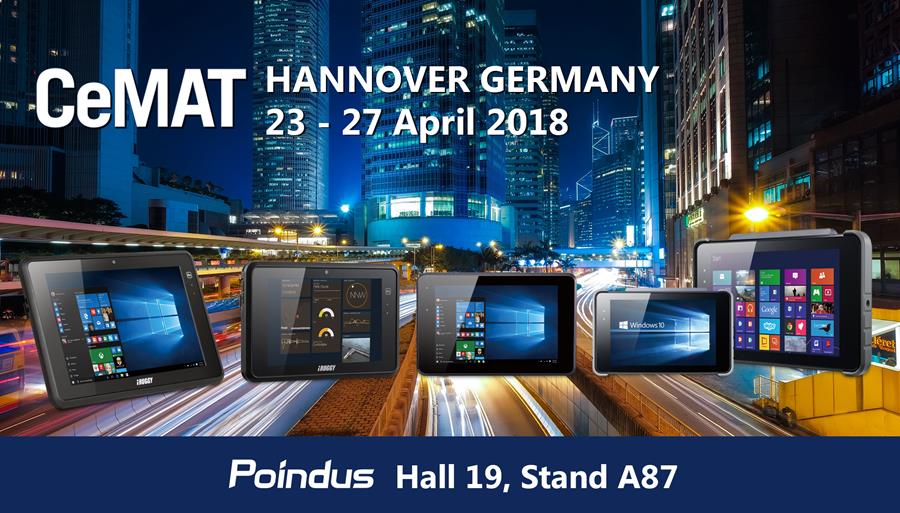 CeMAT – Logistics 4.0 meets Industry 4.0
23–27 April 2018 – Hannover ▪ Germany
Poindus Enterprise Mobility Solutions showcasing at CeMAT 2018.  The new fully rugged G8s and G10s bring powerful performance to the logistic and  industrial sector, with a modular design that allows for optimal configuration.  Environmentally protected these tablets can be utilized in multiple scenarios and deliver the performance the industry requires.
This year's CeMAT will take place at the same time as HANNOVER MESSE ‒ the world's leading industrial show In the current era of integrated production, intralogistics is becoming increasingly important thanks to the key role it plays in optimizing the industrial value chain. Logistics 4.0 will meet Industrie 4.0 in Hannover.
Manufacturers, retailers and sales experts come to CeMAT to gain an overview of innovative ways of managing the flow of goods even more intelligently. As a visitor, you can take advantage of a wide range of synergies resulting from the proximity of CeMAT to HANNOVER MESSE.