Business Type: Food & Beverage
Product: VariPOS
Country: USA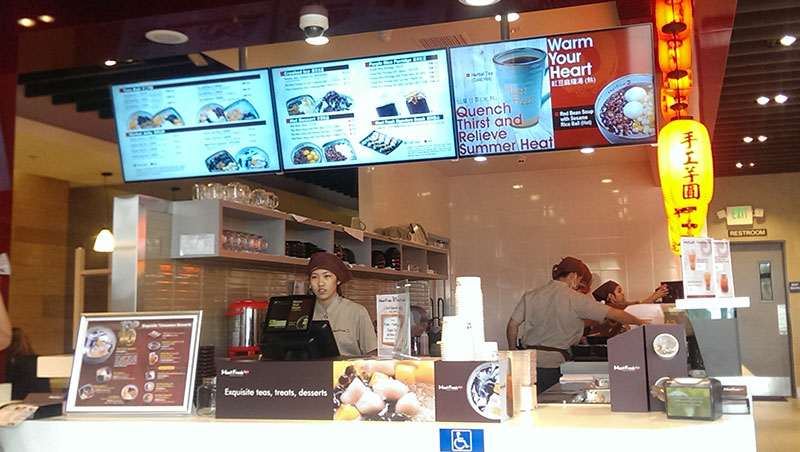 If you ever find yourself in Taipei, Taiwan, you'll see a rather famous chain of dessert and drink style restaurants known as Meet Fresh. And now they have found their way across the Pacific Ocean in sunny Irvine, CA. Meet Fresh faced many challenges in opening a branch in the Diamond Jamboree Plaza, and one of those challenges was to find the optimal POS solution for a growing, popular business.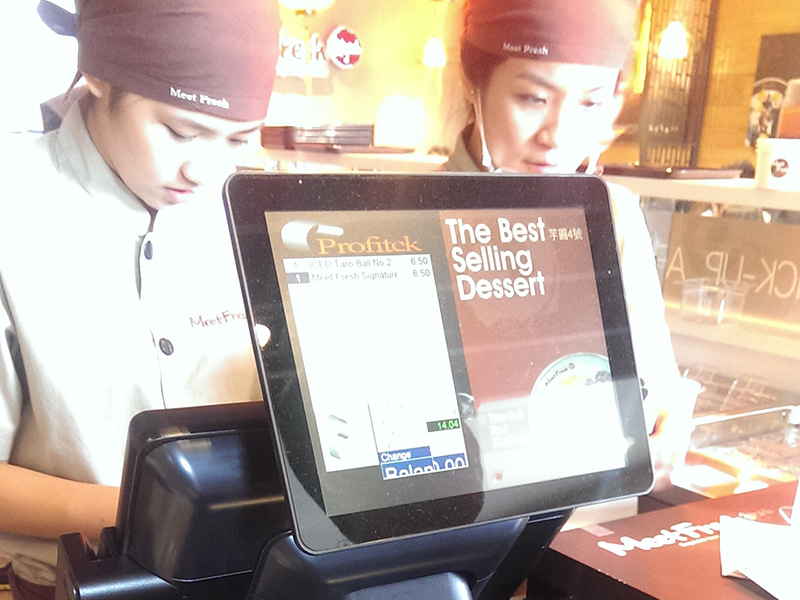 Who is Meet Fresh?
If you visit Taipei, you will see these stores very often. A popular dessert and drinks shop, specializing in fresh (obviously) made desserts with a peculiar Asian flavor.  They have been around a while and with the significant portion of the population in Irvine, CA being Taiwanese, they knew they had demand. Meet Fresh brought that familiar Taiwanese style shaved ice with various chewy and saucy ingredients such as taro or yam balls, soft peanuts, red beans, various types of jelly (similar to Jello), and many more. Demand for such treats is very high, and as already proven…customers show up and the lines are often out the door.
The Challenges
Knowing they would inevitably see long lines of hungry customers, Meet Fresh knew they needed a system that was not only reliable and efficient to handle the line of hungry patrons, but they really needed one to match the environment. Meet Fresh has a somewhat dark palette of colors for their image, and as such, they needed a POS solution to fit into that environment. They wanted it to be stylish; something that looked like it belongs there. They didn't want a large system that invariably looked like a computer sitting there… it needed to be attractive.  Additionally, they needed the peace of mind that they would not be calling servicemen out to repair it… downtime is income lost, and their system needed to not only be high performing and capable of running robust software, but also dependable and reliable enough that they knew it would respond immediately to commands, it wouldn't freeze up, and it would optimize the order entry process.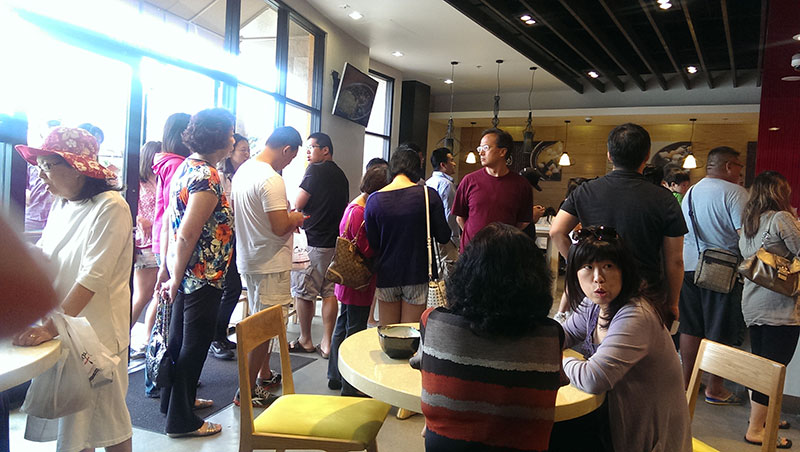 The Solution
Meet Fresh chose the VariPOS 715 with a black on black color scheme for the frame and the cover. They also enjoy the option of changing the cover to a new color if they decide to give their POS image a facelift. The extraordinarily sturdy die-cast aluminum frame is not only stylish, but is also very effective at heat elimination and provides exceptional protection for the inner components. Effective heat elimination results in better performance, and consequently, peace of mind in knowing that their POS system is reliable.
VariPOS 715 also features a zero-bezel True-Flat Capacitive Touch screen with IP 66 Waterproof Certification. Meet Fresh doesn't need to worry about making input errors with exceptional response and high accuracy to the touch. IP66 certification guarantees that the system will remain unaffected by liquids, and also allows for easy cleaning and in-house maintenance.
We are proud of Meet Fresh making the leap into the USA. It is our understanding it was a project two years in the making, and now they have brought their popular Asian desserts to the US population. Congratulations Meet Fresh!