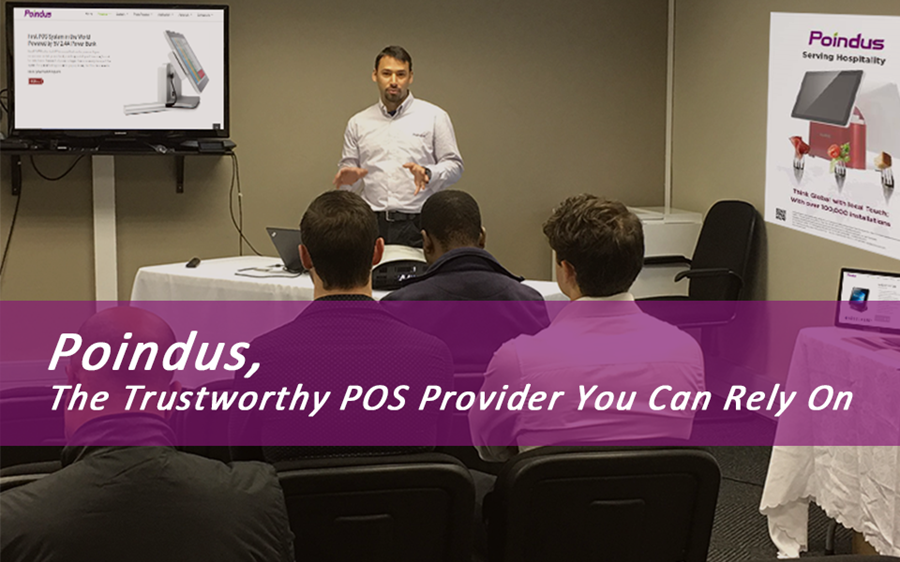 This May, We introduced our brand – Poindus to South Africa. Poindus was honored to be invited by our local partner to participate in the roadshow. We displayed All-in-One POS terminals: VariPOS, VariPOS 210, ToriPRO and Tablets: VariPAD W & VariPAD S2.
It was a chance to understand the local customer requirements. The requirements in South Africa was a little different from the market we are familiar with. Guests were interested in the wireless connection, for example, GSM connectivity.  Additionally, the VariPOS 210 generated interest with its ability to maintain uptime with Power Outlet Free Operation since some locations had unstable power. Our tablet solutions attracted attention because they could be utilized in smaller shops and used for inventory control.
Visitors said it was a great opportunity to exchange business ideas with each other and reported they appreciated style and reliability of Poindus Products.
It was an excellent roadshow which we have not participated before and an opportunity to introduce the Poindus Brand, to the African market.