All In One
Superior POS Systems, enabling you to respond to market demand.
POSINNO Series
Retail & Hospitality IT Trusted
Intel® Core i3-3217U 1.8 GHz (model: 750P) / Intel® Celeron J1900 2.0 GHz (model: 550/550P)
15″ True Flat P-Cap Touch Screen
All In One Fanless POS System
Powered USB to support Retail Peripherals
Die-cast aluminum housing with IP54 certification
Hidden cable management for increased space management
Flexible architectures for peripherals inclused: MSR, iButton, Fingerprint, LCM, 10.4" LCD second display, VariPad 2nd Cradle
POSINNO, Engage Customers with Confidence
POSINNO 550/550P/750P is a design-led, innovative All In One POS system combining powerful Intel processing with intuitive touchscreen and power USB feature (550P/750P). Hi-bright touchscreen, noise-free fanless construction resilient to wear and tear.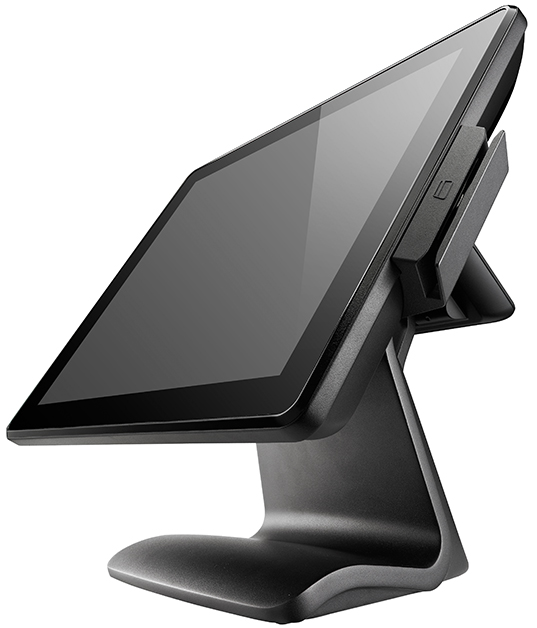 Processing Power from Intel® to
Meet Your Requirements
Intel Celeron J1900
Featuring various CPU options, POSINNO 550/550P come with efficient Intel® Celeron J1900 CPU.

Intel® Core i3-3217U
POSINNO 750 designed for intensive software with Intel® Core i3-3217U, with Intel® Identity Protection & Anti-Theft Technology

Companion Peripheral
POSINNO Series provides flexible configuration for retail applications with integrated peripheral connection .
Powered USB & Peripheral Extendibility for Your Bespoke Requirements
POSINNO 550/550P/750P, terminal is ready for a full range of integrated peripherals. The Powered USB capability in the 550P/750P also allows for improved integration, stability and operational capabilities, providing faster, visional and more accurate service. POSINNO is designed to meet the needs of demanding software and environments.
POSINNO 550

POSINNO 550P
Powered USB Board in the Base

POSINNO 750P
Powered USB Board in the Base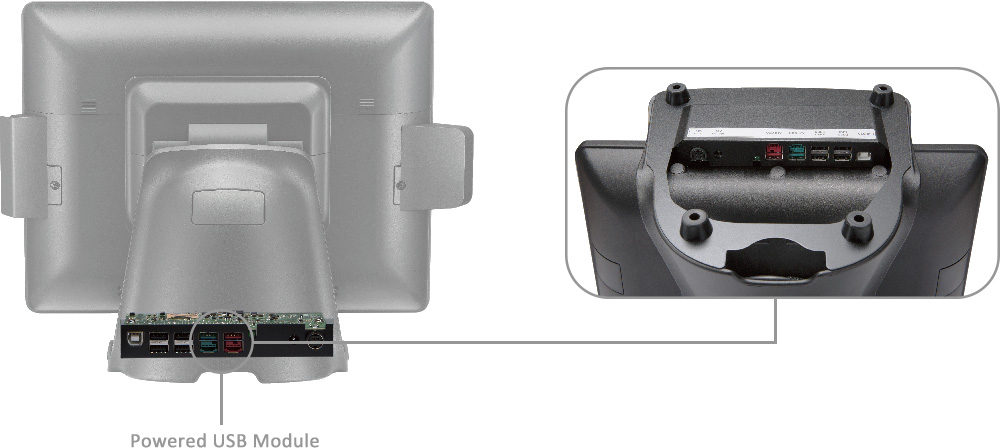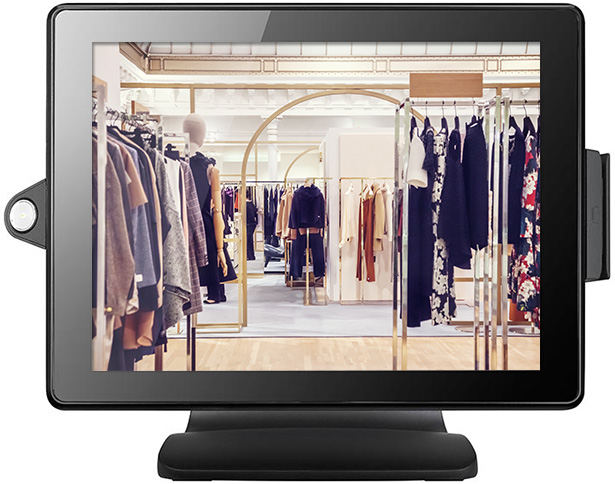 Smart Choice for Project Based Rollouts
POSINNO 550/550P/750P provides superlative cost of ownership for the retail and hospitality industries. This smart device completely satisfies the configurations demanded for your business. Extremely improved cashier intelligence across all shopper touch points, increases customer loyalty and delivers exceptional shopping experience.

Seamless Integration into Retail & Hospitality
Poindus POSINNO 550/550P/750P combines powerhouse performance with advanced engineering, this smart terminal provides reliability and accurate service with a solid platform and integrated peripherals. Regardless the size of your business, POSINNO integrates into the required environment, increasing productivity and ensuring reliable service for your business.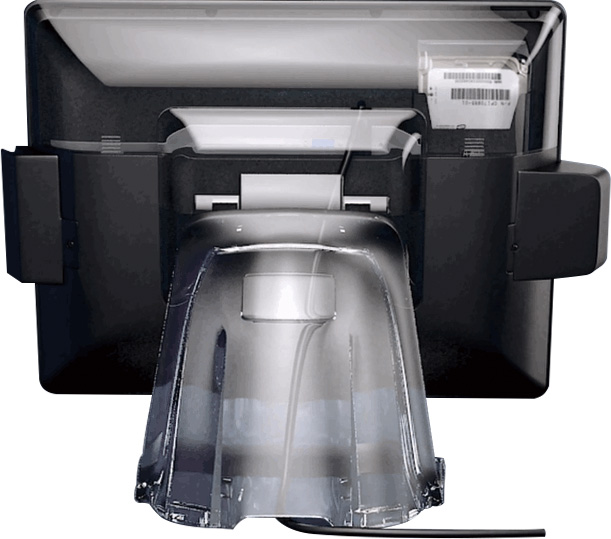 Specification
POSINNO 550/550P/750P

Main Boardaa
Processor

POSINNO 550/550P:

Intel® Celeron J1900  2.0GHz, Cache 2MB

POSINNO 750P:

Intel® Core i3-3217U 1.8GHz,Cache 3MB
Chipset

POSINNO 550/550P:

CPU Integrated

POSINNO 750P:

Intel® HM76
System Memory
1 x DDR3L SO-DIMM, up to 8GB
TPM
N/A
Display & Touch
LCD Size
15″ TFT LCD(LED backlight)
Brightness
350nits
Resolution
1024 x 768
Touch Technology
True Flat Projected Capacitive Technology
Wireless Networking
Wireless LAN
N/A
Bluetooth
N/A
Storage
HDD/SSD
1 x 2.5″ SATA HDD or SSD
I/O & Expansion
DC Input
1 x Mini Din 4P (DC 19V only)
Cash Drawer
1 x RJ-11 (12V or 24V(default))
LAN port
1 x Gigabit Ethernet by RJ-45
USB port

POSINNO 550/550P:

4 x USB 2.0 , 1 x USB 3.0

POSINNO 750P:

4 x USB 2.0 , 2 x USB 3.0
COM port

POSINNO 550/550P:

3 x RS-232(RJ48 connector),COM1/2/3 Pin10 w/RI/5V/12V Selectable by BIOS (default is RI)

POSINNO 750P:

3 x RS-232(RJ48 connector),COM1/2 Pin10(5V); COM3 Pin10(12V), Power enabled by BIOS setting (default RI)
Audio port
 1 x Line-out ; 1 x Mic-In
VGA port
 1 x DB-15 VGA port, Power enabled by BIOS setting (default disable)
Bus Expansion
1 x Mini-PCI-E Slot
Power Switch
1 x power on/off switch button
Speaker
HD Audio, 2W Speaker x 2
OS Support
Windows 10 IOT, Windows 8.1, Windows 7, POSready 7
Power Adapter
POSINNO 550/550P:
External adapter, DC Model:65 Watts, Voltage:+19VDC 3.42 Amax
POSINNO 750P:
External adapter, DC Model:180 Watts, Voltage:+19VDC 9.47 Amax
Compliance
Certifications
CE, FCC, LVD, RoHS, WEEE, REACH
Protection
IP54 on front panel
VESA Mount
N/A
Material
Main Unit: Die-Cast Aluminum ; Other Cover: Plastic
Color
Black
Dimension( Wx H x D )

POSINNO 550:

369 x 215 x 330

POSINNO 550P/750P:

369 x 215 x 334
Weight

POSINNO 550:

6.5Kg

POSINNO 550P/750P:

8.2 Kg
Environmental
Operating Condition
0°C ~ 35°C, 20% ~ 85% RH, non-condensing
Storage Condition
 -20°C ~ 60°C, 20% ~ 85% RH, non-condensing
Power USB Board
I/O ports -External
DC Input

POSINNO 550:

N/A

POSINNO 550P/750P:

1 x Mini Din 4P for single DC 19V
DC Output

POSINNO 550:

N/A

POSINNO 550P/750P:

1 x DCJack 2P for single DC 19V
Power USB 24V port

POSINNO 550:

N/A

POSINNO 550P/750P:

1
Power USB 12V port

POSINNO 550:

N/A

POSINNO 550P/750P:

1
USB port

POSINNO 550:

N/A

POSINNO 550P/750P:

4 x USB 2.0
USB IN (Type B)

POSINNO 550:

N/A

POSINNO 550P/750P:

1 x USB 2.0
Optional Accessories (More Information)
VFD/LCM
LCM: 2 x 20 attached
MSR
Front, 3 tracks USB Type
iButton
USB Type
SCR
N/A
Finger Print
USB Type
RFID
N/A
2nd Display
10.4″ Resolution 800 x 600
e-Brochure and Datasheet↓