Panel PC Bump Bar
Kitchen Display System Peripheral
Kitchen Display Bump Bar

Peripherals for Demanding Kitchens
Peripherals like a bump bar solution can be used in conjunction with the Kitchen Display System (KDS).  The specialized keypad/touchpad allows kitchen staff to interact with the KDS system by "bumping" or marking orders as they are completed. The bump bar provides a tactile interface, enabling kitchen staff to easily navigate through the orders displayed on the KDS screens and mark them as prepared or ready for serving.
This streamlines communication between the kitchen and the serving staff, ensuring efficient order flow and minimizing delays. Our bump bar is designed for durability and can be customizable to match specific kitchen workflows, further enhancing the effectiveness and speed of order management in a busy kitchen environment.

Easy to Configure & Install

An integral part of catering and workflow optimization
The KB5000 kitchen display bump bar is  built to withstand the most demanding requirements of kitchen systems and other industrial applications. The keypad  is enclosed in special, high durability plastic, The Bump bar is fully programmable kitchen display bump bar with touch operationsv that provides reliable and durable touch operations. The user friendly programming software enables users to customize bump bar layouts to the desired number of keys, key locations, key dimensions, to meet the unique requirements of each application and maximize operation efficiency.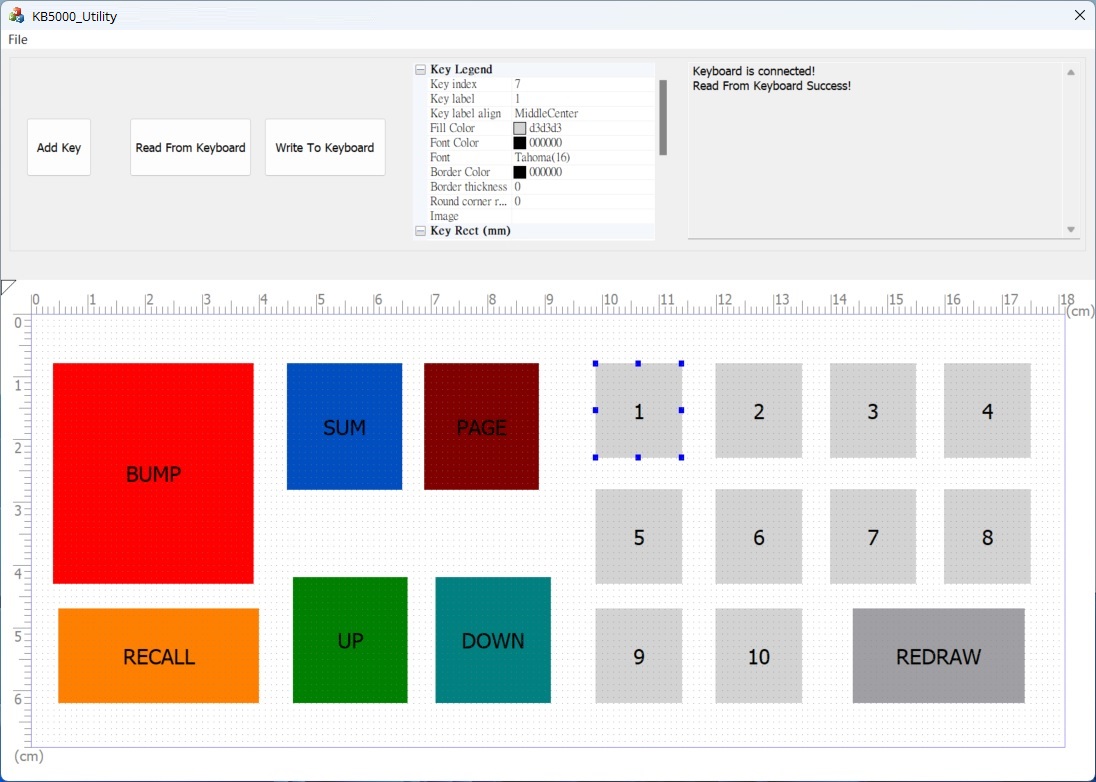 Kitchen Operations Simplified